Having returned to Irkutsk the hire car was handed back without having to pay for any damage, which was a bit of a surprise considering all of the loud bangs that were both heard and felt as I drove around Olkhon! It was whilst in the city that I received a phone call from Andrea informing me that my dad had suffered a stroke 24hours earlier and that he was in hospital back in the UK. This was the kind of phone call I had been dreading since I set off back in February.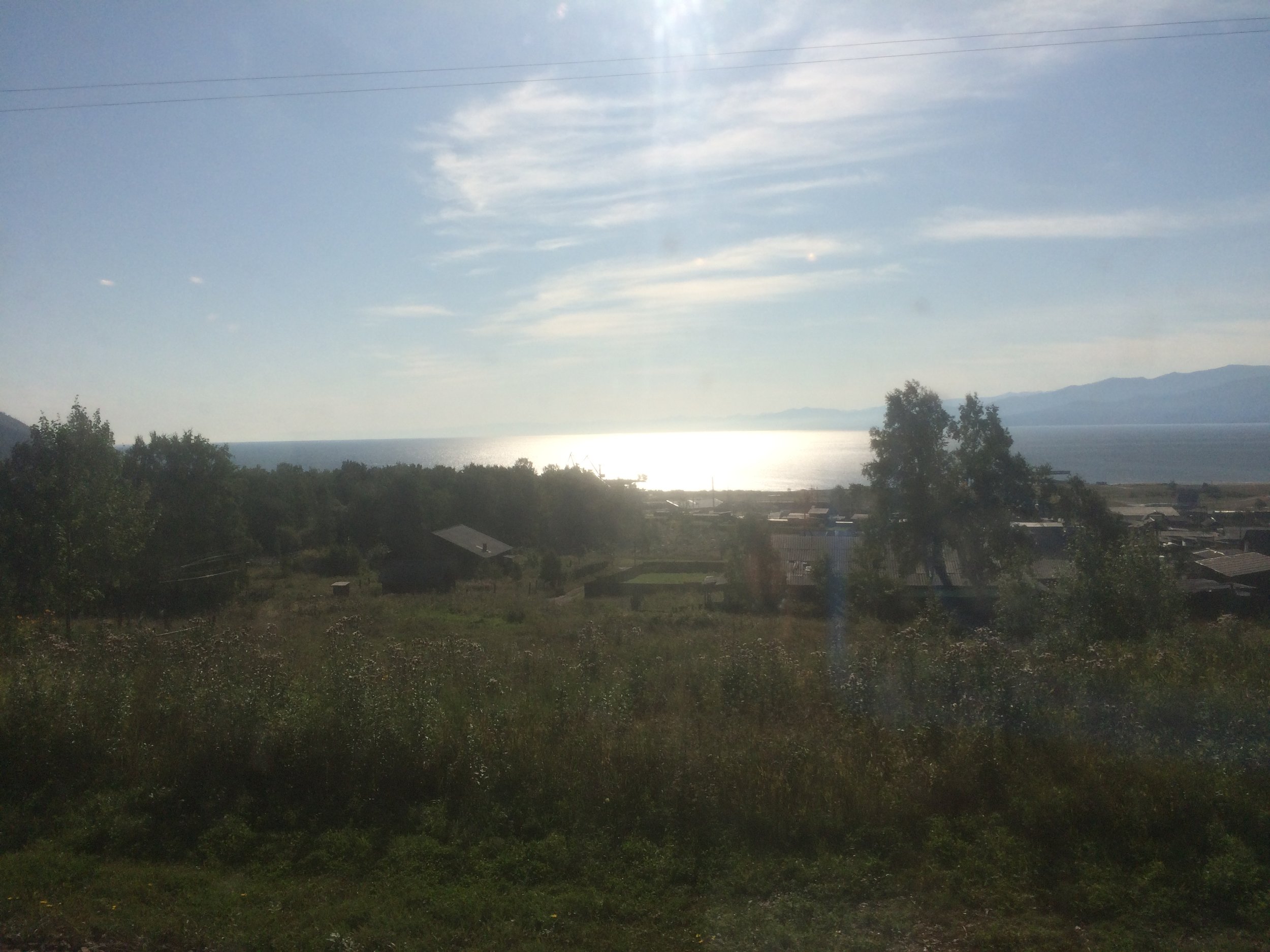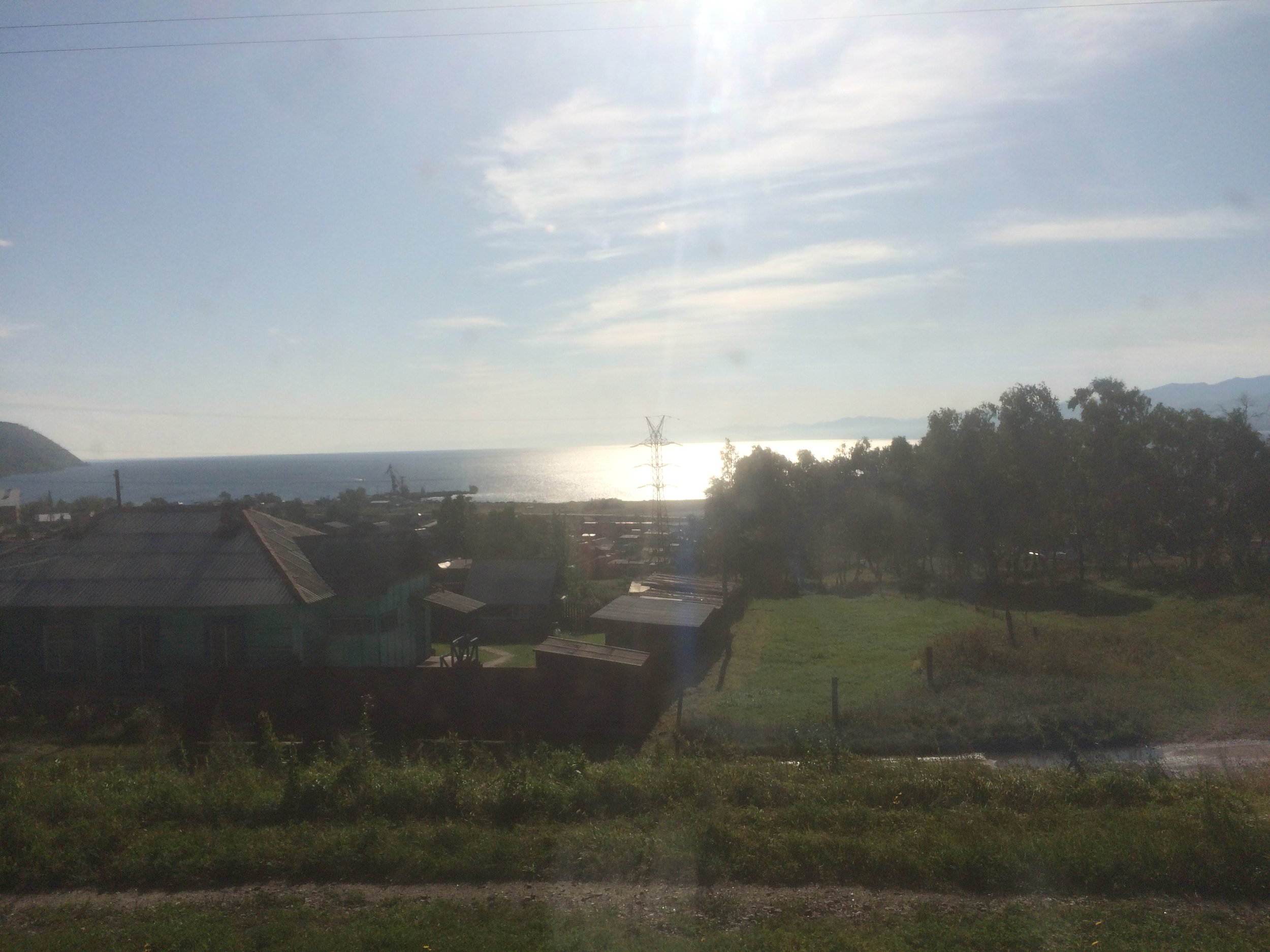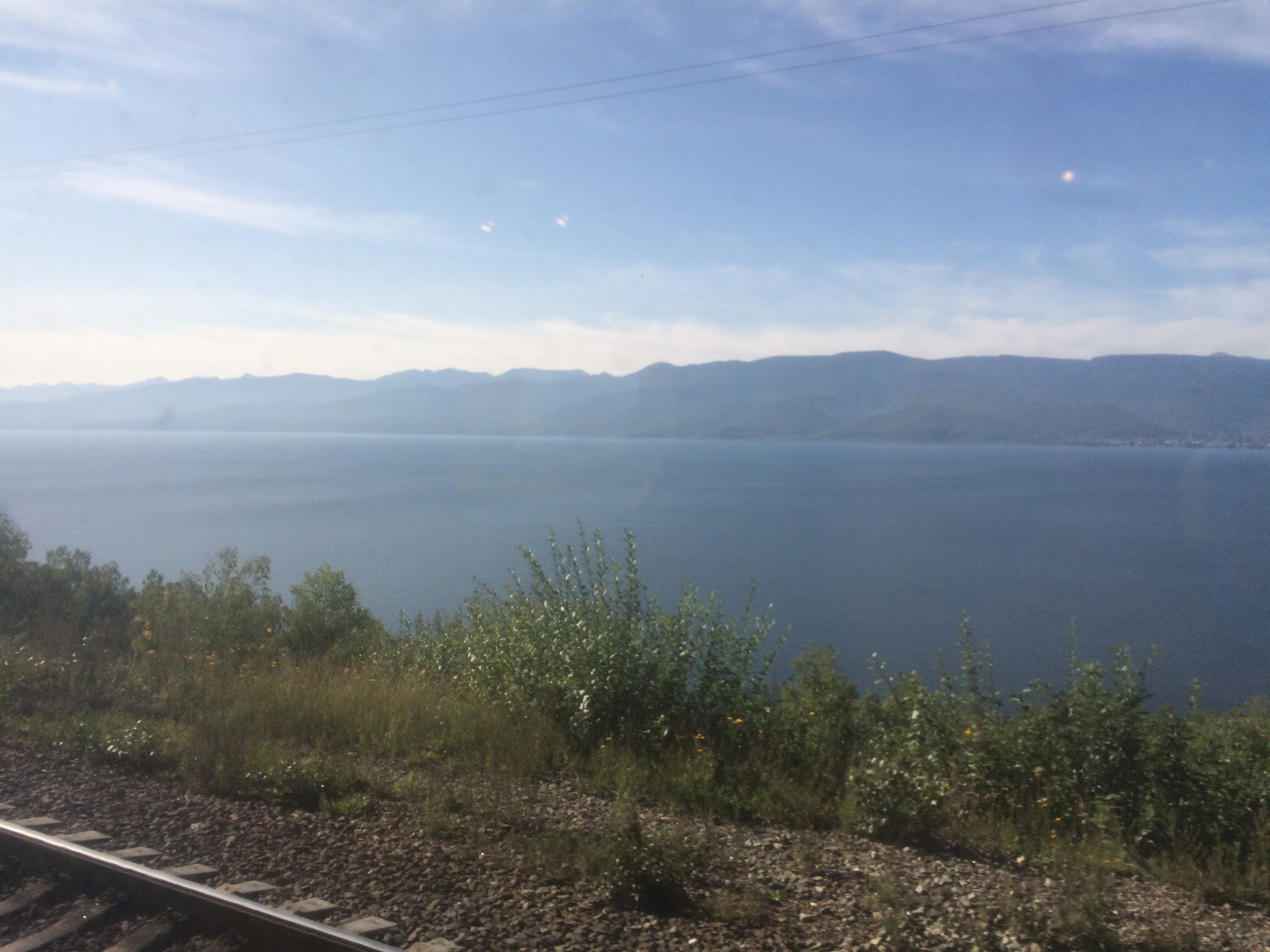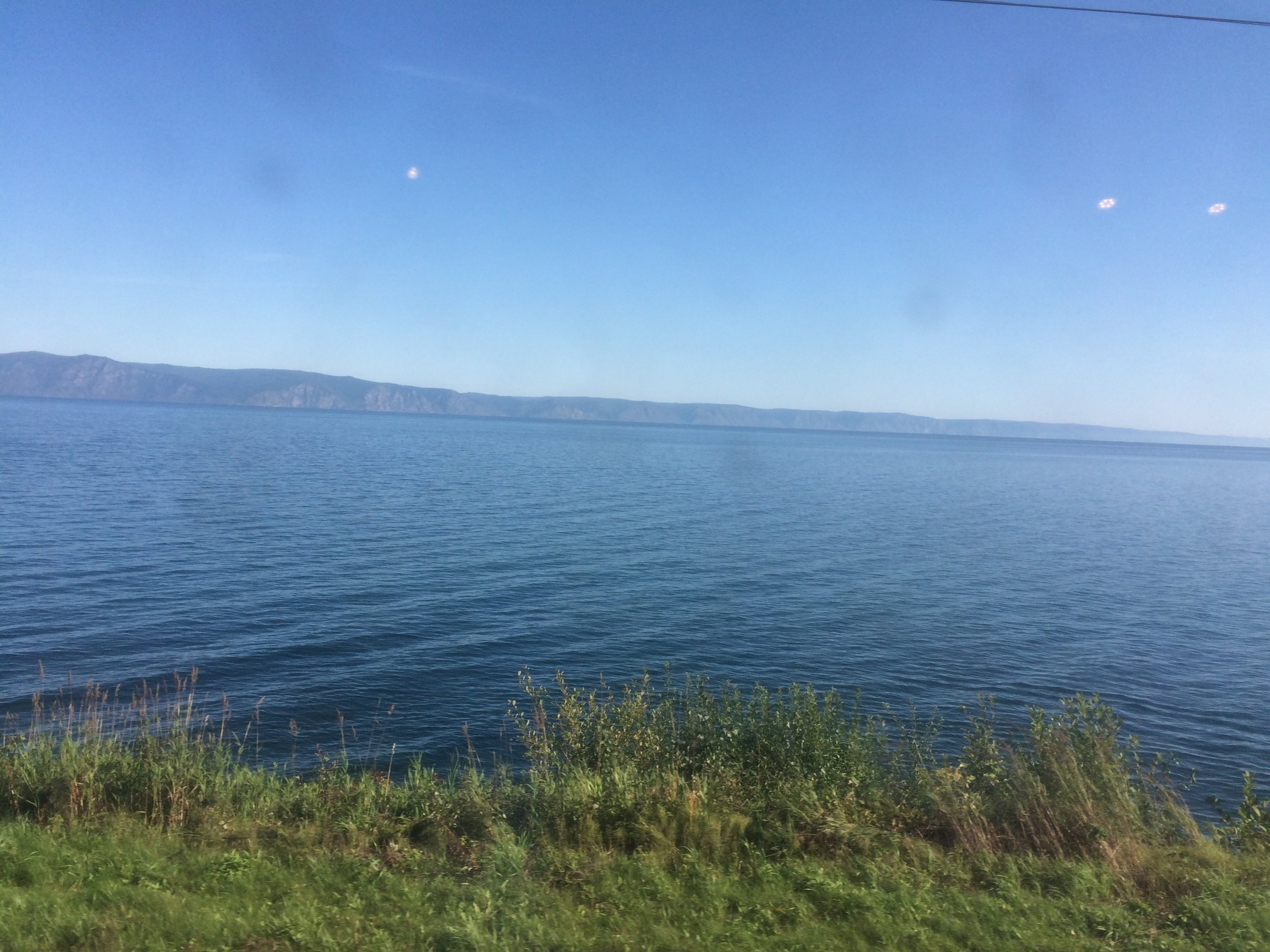 I eventually managed to speak with my family and then had a video 'Chat' with my dad which was quite upsetting. I made a decision that I needed to go home at some point in the near future for a couple of weeks, just to see my dad, family and to see how things were. I had a long talk with my mother and we decided I would wait a little while and come home when my father was coming out of hospital in order to be able to help the transition.

I already had my train ticket to Mongolia booked and there was 3 days to wait before I moved over the border. The news from home combined with some 'dodgy guts', made this a pretty miserable few days where I didn't do a lot and felt pretty low.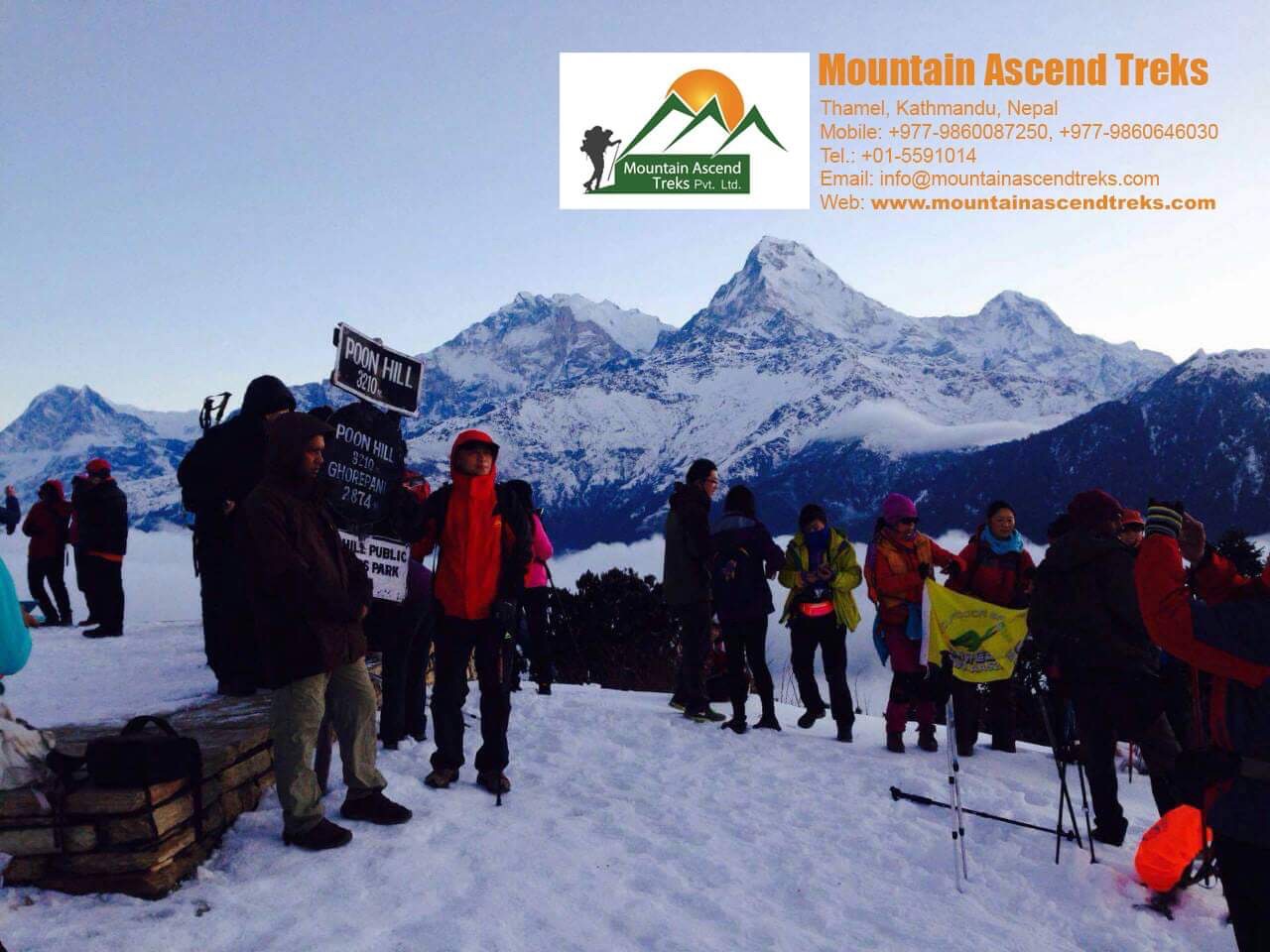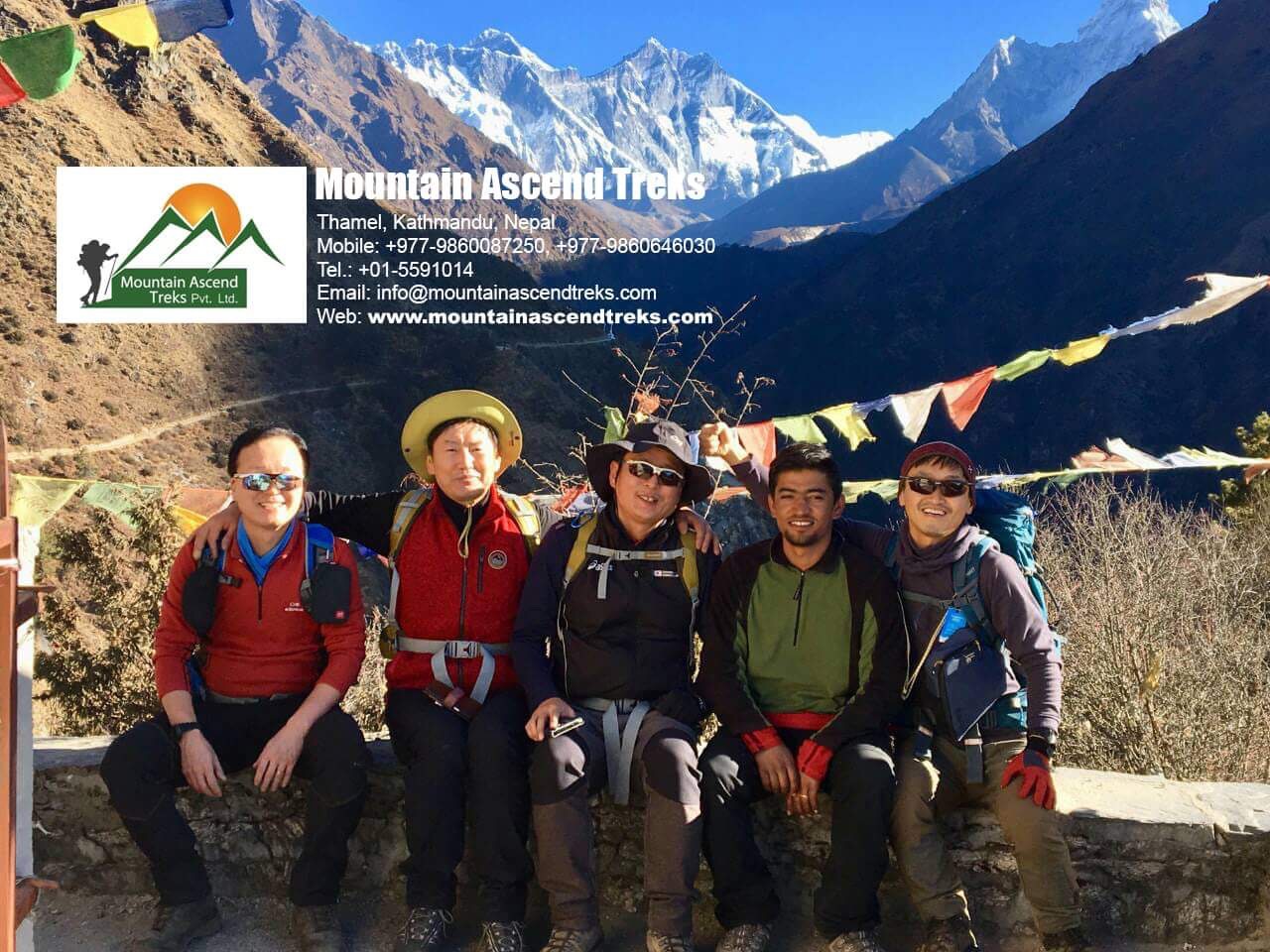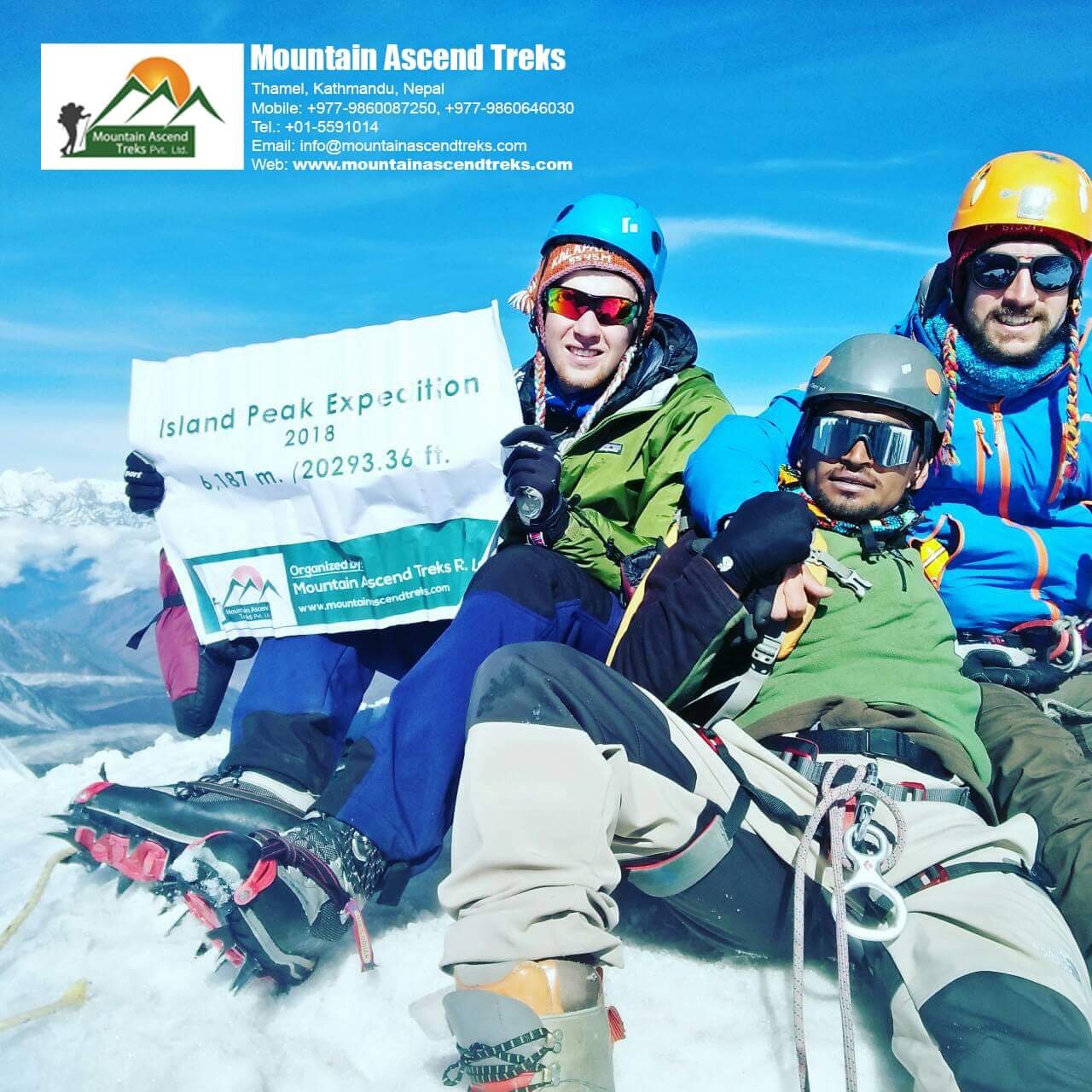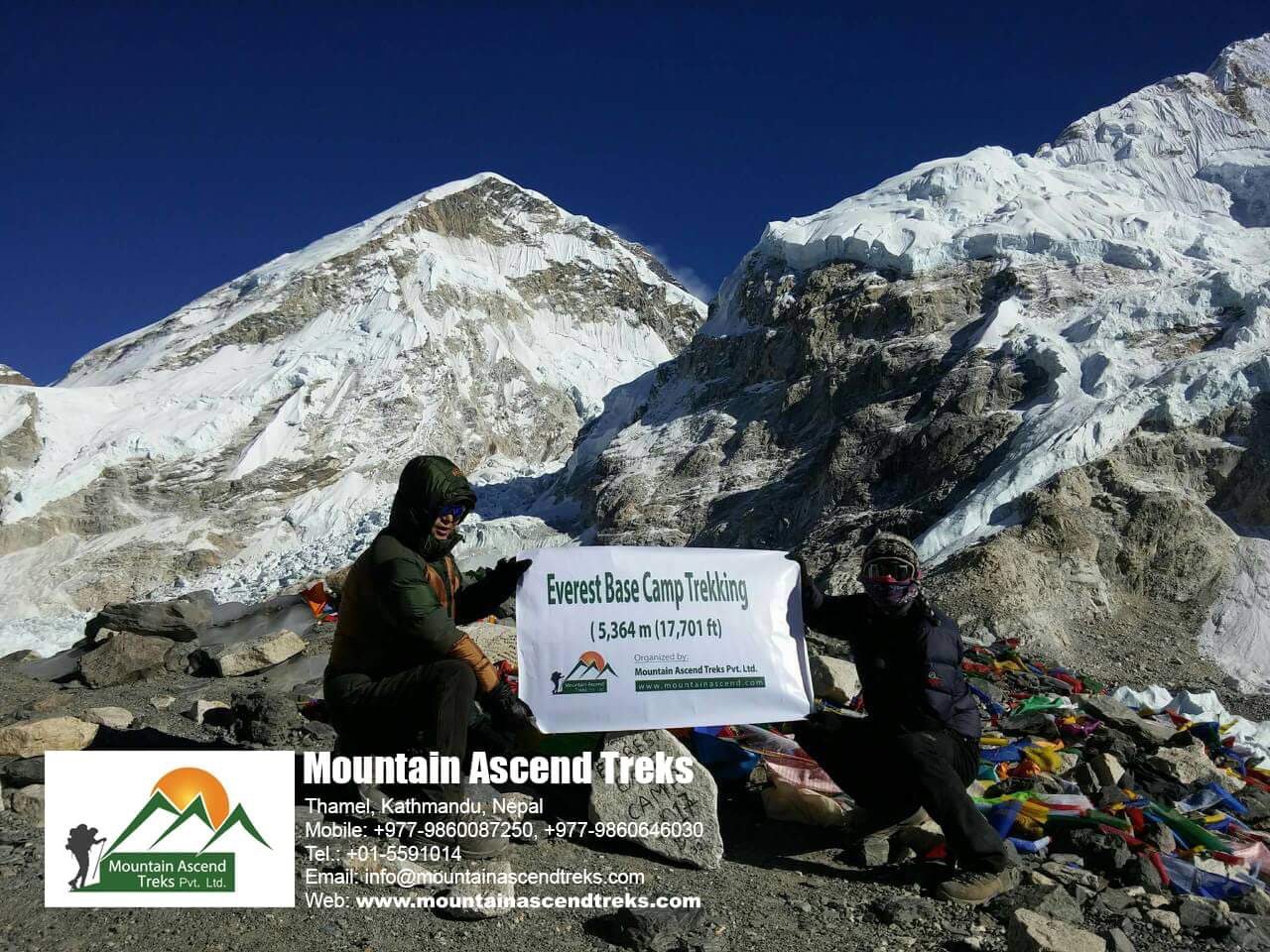 I caught the 'Trans Siberian Express' which took me around lake Baikal, through the town of Ulan Ude and eventually across the Mongolian Border to the city of Sukhbaatar. The lady who collected all passports at the Mongolian border control, greeted every carriage with a really crisp salute which was a nice touch but didn't really cover the further 2 hours it then took to check and return everyone's documents.

Having had a good sleep I set off the next day to hitchhike down the main road / only road that went from the Russian border to the Mongolian capital 'Ulaanbaatar'. It's approximately 320 km from the border town to the capital and the land that the road cuts through is truly stunning. There are rolling hill & plains that stretch for as far as the eye can see with just the odd randomly placed tree thrown in for decoration. I would walk for the majority of the day and then catch a lift to take me to the next bit of civilisation to replenish water and eat and then head out and find a place to camp for the night. With no light pollution it was a fantastic place to stargaze and I enjoyed a good few nights just lay outside my tent looking to the heavens…..that was though after applying large amounts of mosquito Repellent!!

As it turned out the distance between bits of civilisation was quite considerable and I ended up travelling the distance quicker than I really wanted to due to not being able to carry enough water to sustain me in the heat and therefore having to hitch a lift to the next place I could get some.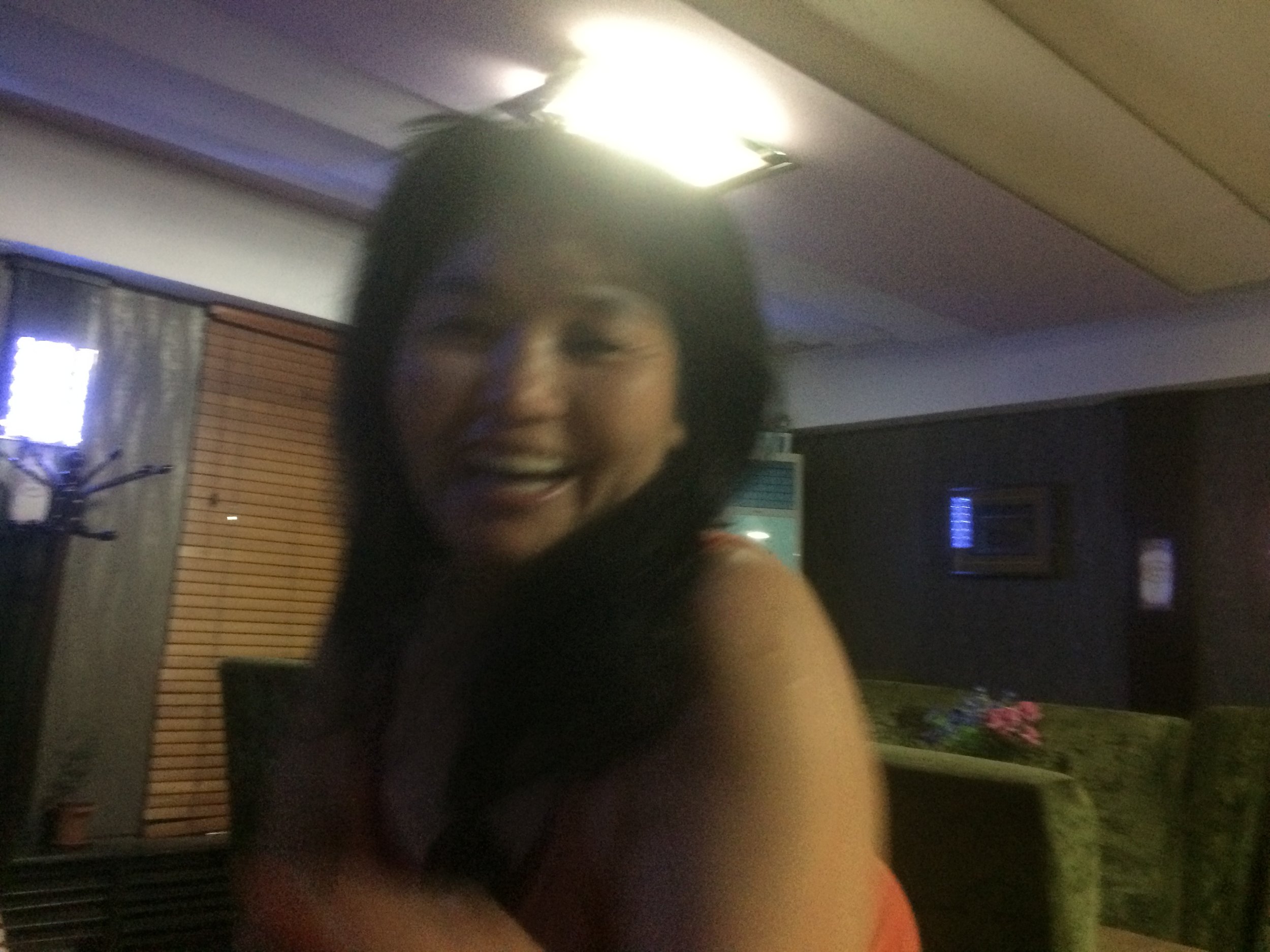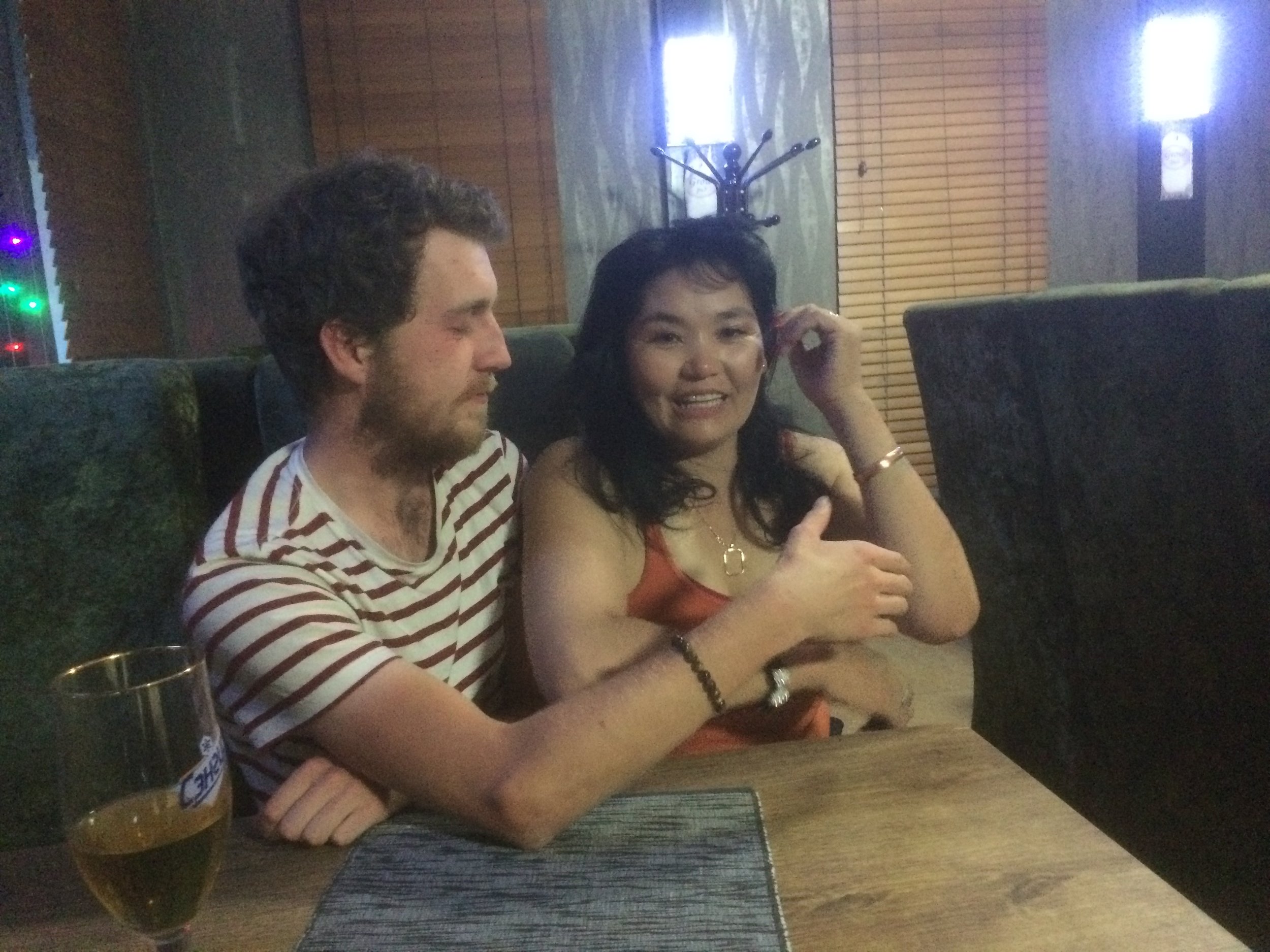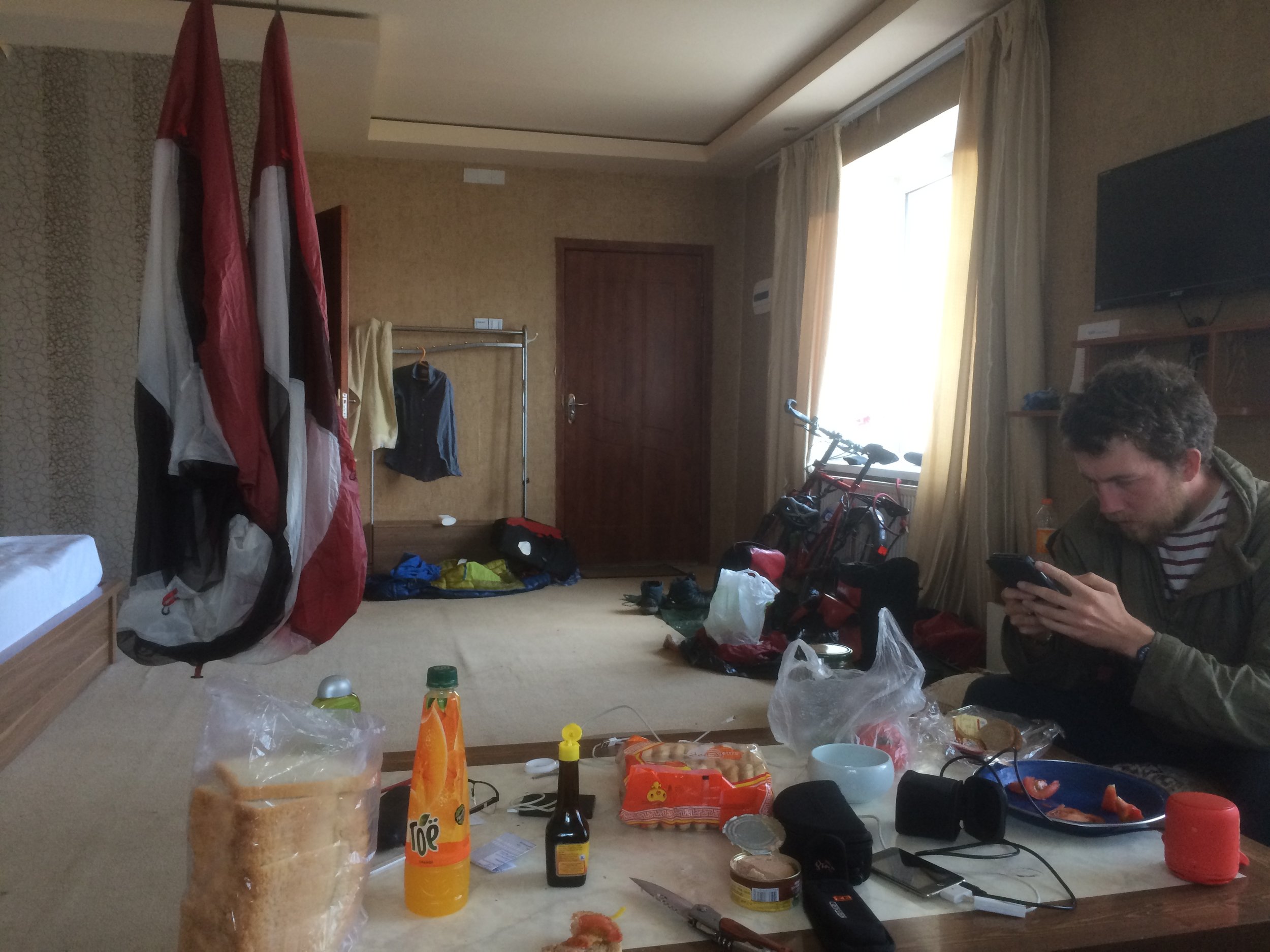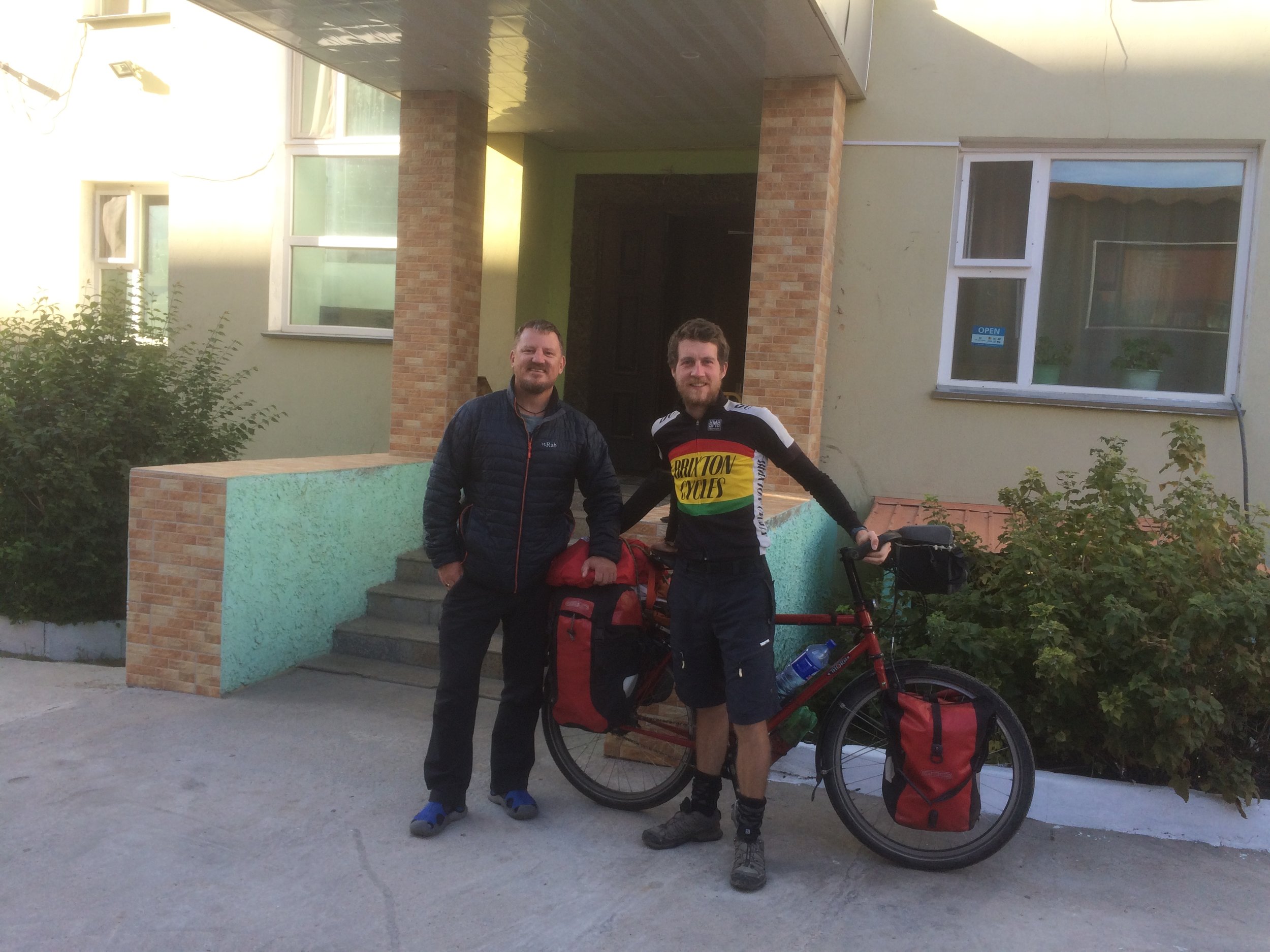 After a few days I was in Darkhan and it was here I met a guy called 'Josh Day', who I first met in an Irish bar in Volgograd in Russia, on the night England won their opening game of the World Cup against Tunisia. Josh is moving around Asia using only pedal power and has been on the go for a year and a half already. It was great to meet him as he appeared on his bike and strange to run into a guy in the middle of Mongolia. We went out for a few beers that night but both of us were knackered so it wasn't the biggest session in history. We did though attract the attention of one very drunk Mongolian lady who seemed to take a shine to me and would not F@@k off! She had a grip like a pneumatic press and would grab hold of you and try to crush your bones as she spoke fluent shite.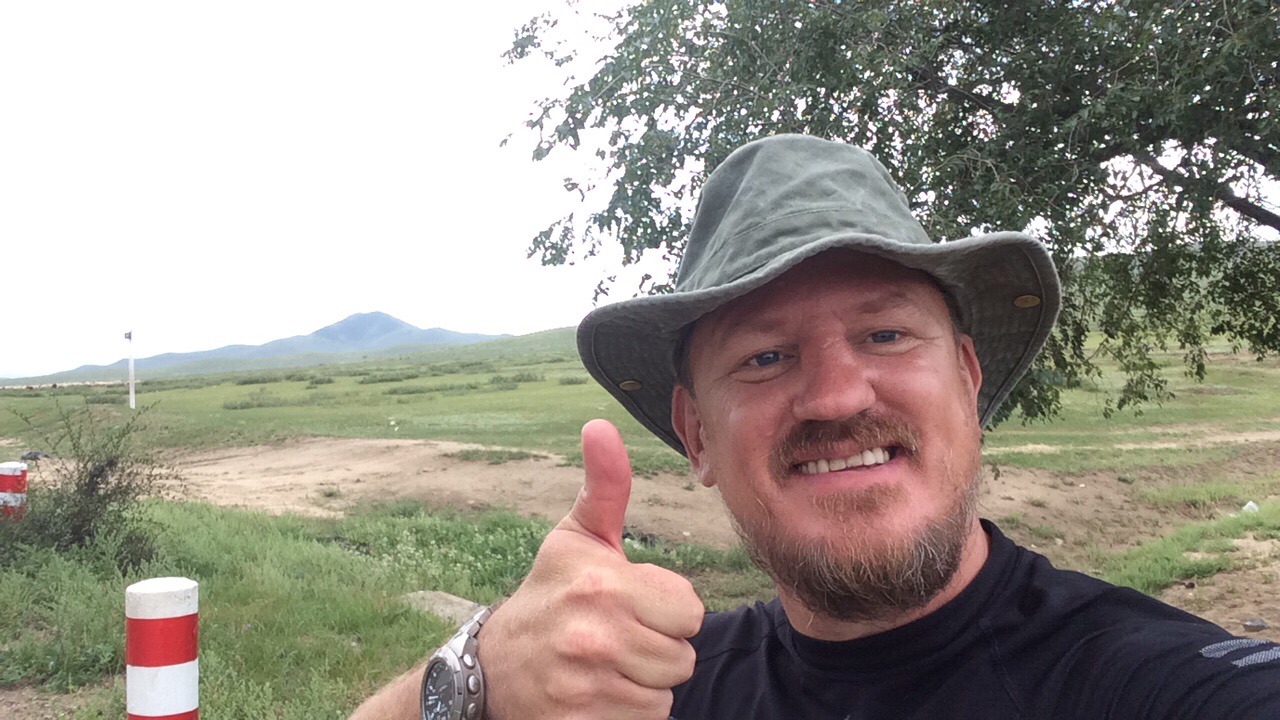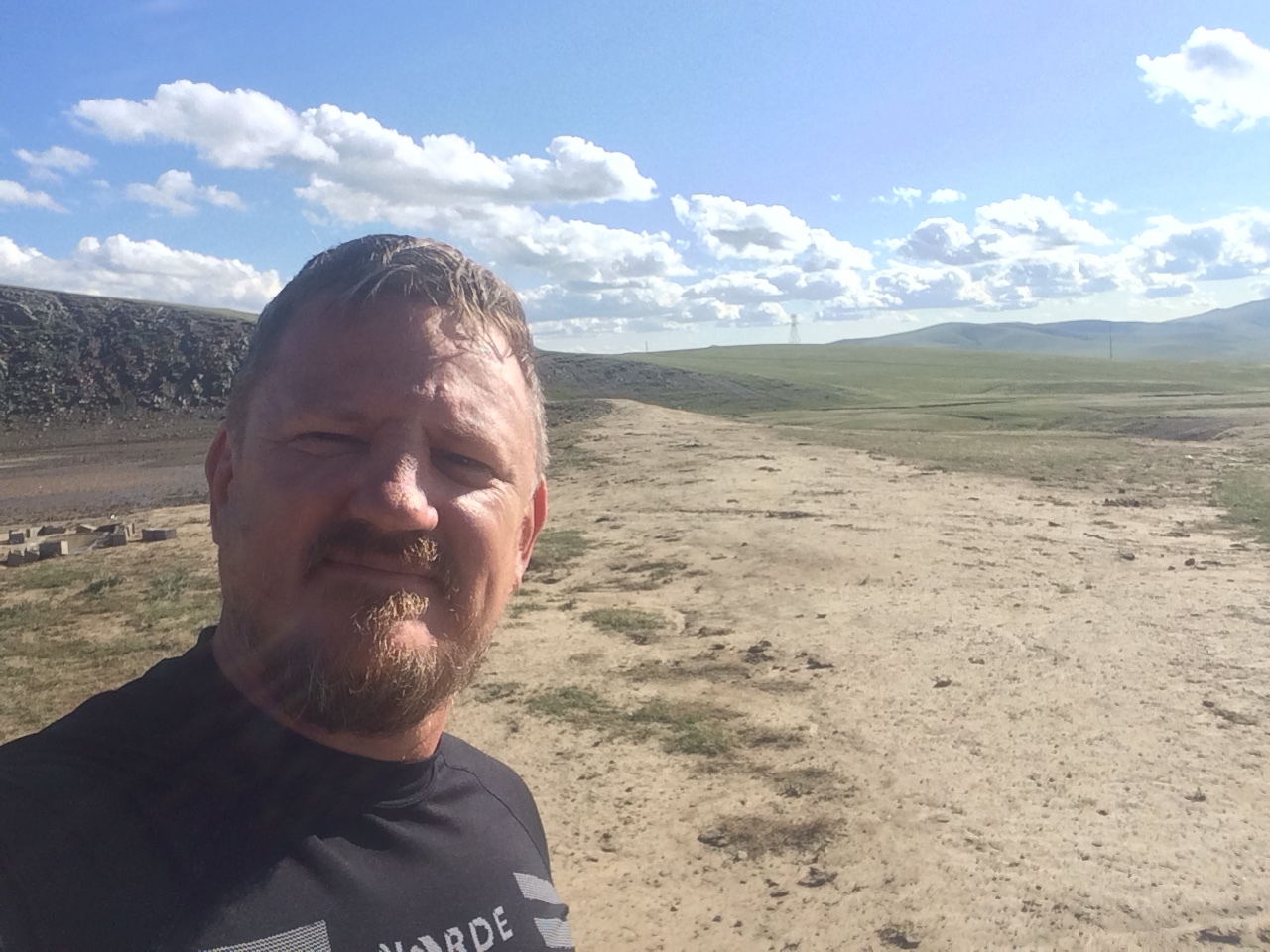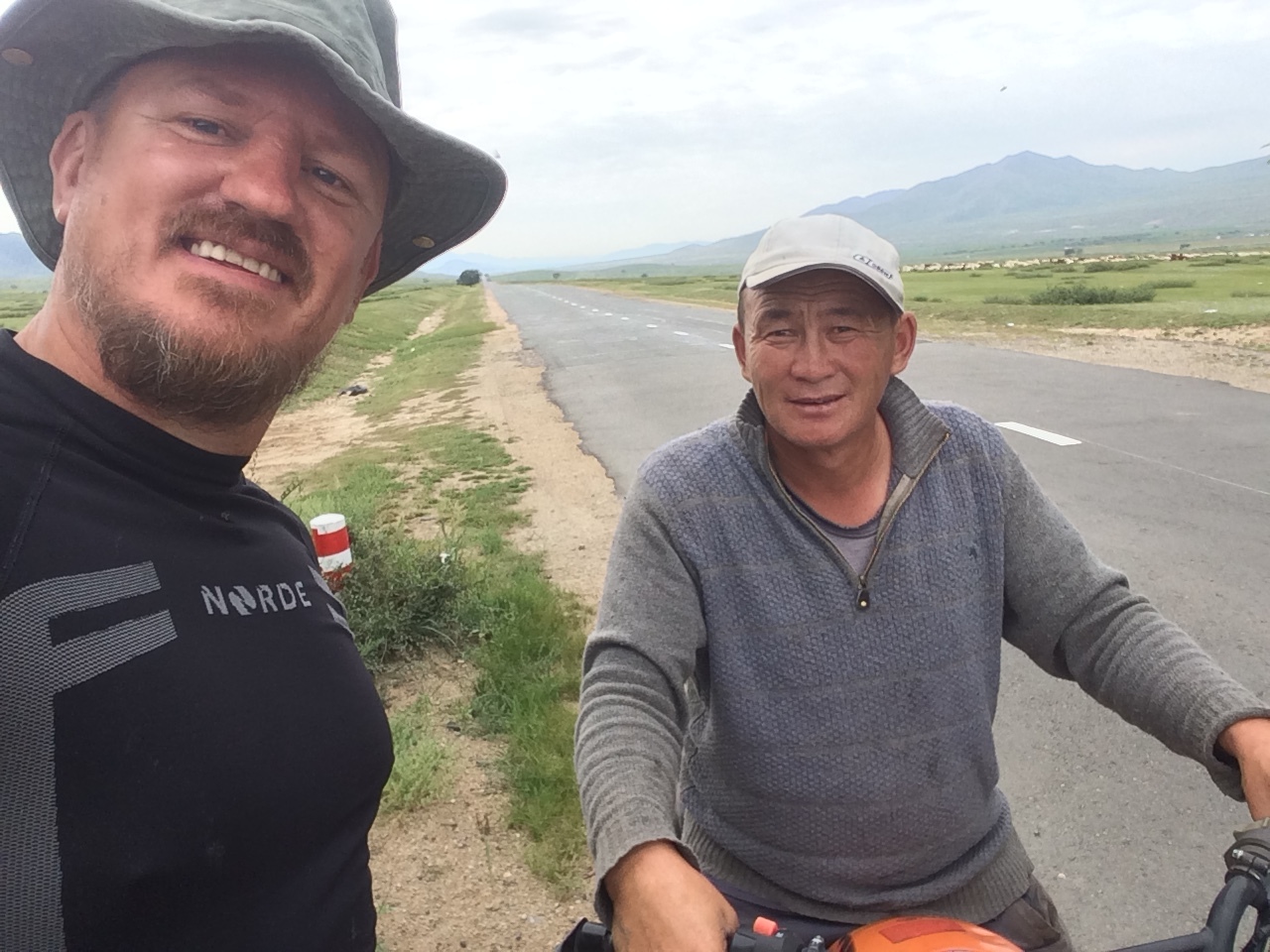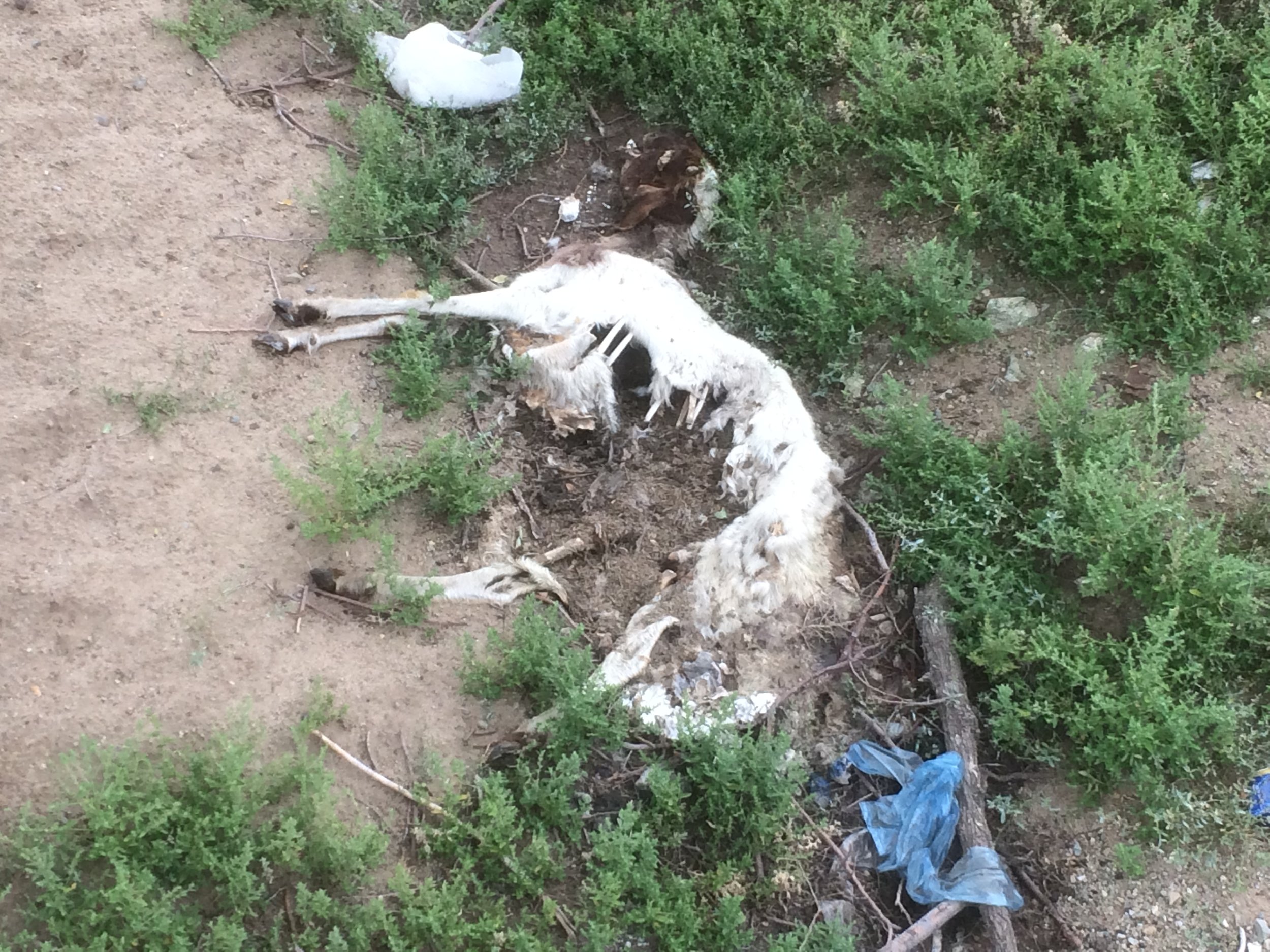 A couple of observations from Mongolia

1)They love…LOVE Karaoke. Every bar or Restaurant has a karaoke section to it.

2)They are really ….REALLY bad at Karaoke….as a nation!
3)Virtually every car is a PRIUS.
After 48 hours in Darkhan, I set of again (josh headed North the night before), and was about 10km outside the city when a European looking guy in a people carrier stopped and offered me a lift. I said I wanted to head to the next bit of civilisation and got in, but it was from there that things went a bit weird.

The guy was a bit of an erratic driver and was really giving it some welly down the poorly surfaced road and doing some crazy overtaking (the last bit is the norm though). He was Russian living in Mongolia and I eventually realised he was off his tits. He was smoking weed as much as breathing and after a while I offered to drive to allow home to relax, to which he agreed. When we stopped for a coffee it turned out he had a few kilos of weed in his boot and was, I think, heading to the capital to sell it.I thought it best to let him drive again rather than me being the one driving the car full of weed! He started telling me I was going to stay with him that night and that he had business deals to do etc but once complete we would "go find some hookers" etc.

I wasn't feeling at all happy with the situation especially as he would not stop when I asked him to! Eventually we arrived in the capital (not where I wanted to be), and he pulls in at hotel and says to go with him. He locked the car before I could get my kit out and eventually I had to flick out of being passive and start with the aggressive approach. This made him open the car, I grabbed my kit, did a quick check, thanked him for the lift and got out of there. The guy was fucking weird!

So that brings me back up to date. I am in Ulaanbaatar and have had a couple of days here. I have booked a flight back to the UK from Beijing on the 15th and will go home for a few weeks to sort things there before returning to Beijing and cracking on. I'm heading into China for a few days before I fly and will have a look around the capital before I go, so allowing me to hit the road straight away on my return.
Onwards…..