One point I forgot to mention in the last blog was how I actually found the dentist, I was walking down one of the main streets in Irkutsk when all of a sudden I could 'smell' a dentists!! I looked up and the windows of the building next to me were open showing a large room with 10 dentists chairs in, all full with people having their teggies worked on!! Proper drive through dentistry…although to back up what I said before, it's the best work I've ever had done!
Having had my face drilled I set about another task which I had been planning to do whilst in the city, which was to obtain my visa for Mongolia. The Embassy was located and it was a very simple process which took about 5 minutes and the visa was in my hands 24hrs later. So with all the required personal admin done I set about exploring the Irkutsk area.

Irkutsk sits on a river tributary that runs into the north western corner of lake Baikal. Baikal is the biggest fresh water lake on the planet (by Volume). It's roughly 130km long 30-50km wide, a mile deep at its deepest point and holds approximately 23% of all of the worlds fresh water. It has a small peninsula that sticks out from its northern shore called 'Ol'khon' (its actually an island as there is about a mile of water separates it from the mainland), and this was where people had said I should go and look around!! I asked about tours etc but was advised the best way was to just hire a car…so I bloody well did!!.

It's a 3 hour drive to get to the ferry point to cross to the island and its through some very beautiful countryside which jumps from rolling hills, to pine forests and back again at regular intervals. The closer you get to the lake the more the terrain reminded me of 'BATUS' training area in canada, which is huge rolling prairie used by the British military for armoured warfare training. I decided not to cross over on the ferry the first night and instead just turned off the road and drove up one of the dirt tracks and headed into the hills. I found a valley all to myself, set up shop and built a fire. It was one of the most peaceful nights I've had in years.

The next day I caught the ferry over to Olkhon (which was free!!), and once across, all tarmac roads disappear and it was dirt tracks only. The main 'road' is just a patch of bumpy compact sand about 15 meters across and when driving it it's just Everyman for himself. I was getting into the vibe of randomly just turning down a dirt track and following it, which would either lead to a nice secluded little bay or off the edge of a cliff. Sometimes the track would remain sand and easy to drive on and at other times it would turn into something which you really shouldn't be driving on in the 'town car' I was in! Strangely enough I only got stuck once during the whole time on Ol'khon and that was right next to the main track, when I went up to the axel in sand. Within 30 seconds some passing locals had stopped, dug me out and had me on my way again…..brilliant.

I stopped a couple of nights in a hostel in the main town on the island. When I say main town please don't get any ideas of a grandiose size place, its still a dirt track and remote living but with some western style amenities. The place I stayed was superb and the owners really good people who had only recently opened. They had a wicked Sauna (Banya) out back and a round canvas type swimming pool. The sauna was an all singing all dancing no messing affaire, where you went in to a temperature akin to the surface of the sun, got battered with birch branches, then walked outside and threw yourself into the pool, which was fed direct from Baikal lake and basically bloody cold. However the whole process achieved its aim by being really refreshing and then causing you to sleep like a baby that night.

Whilst I was camping out on the Island I would spend every night star gazing outside my tent. It wasn't the clearest view I've ever seen (that was just below Everest base camp years back), but it was beautiful non the less. Now lake Baikal has a lot of ancient legends attached to it, which are matched by modern day reports, linking it to the UFO phenomenon (very documented and easily available on the internet). All I will say on the matter is that, after all of the nights I lay watching the heavens above lake Baikal, I can only state that it has some extremely interesting things going on in the skies above it!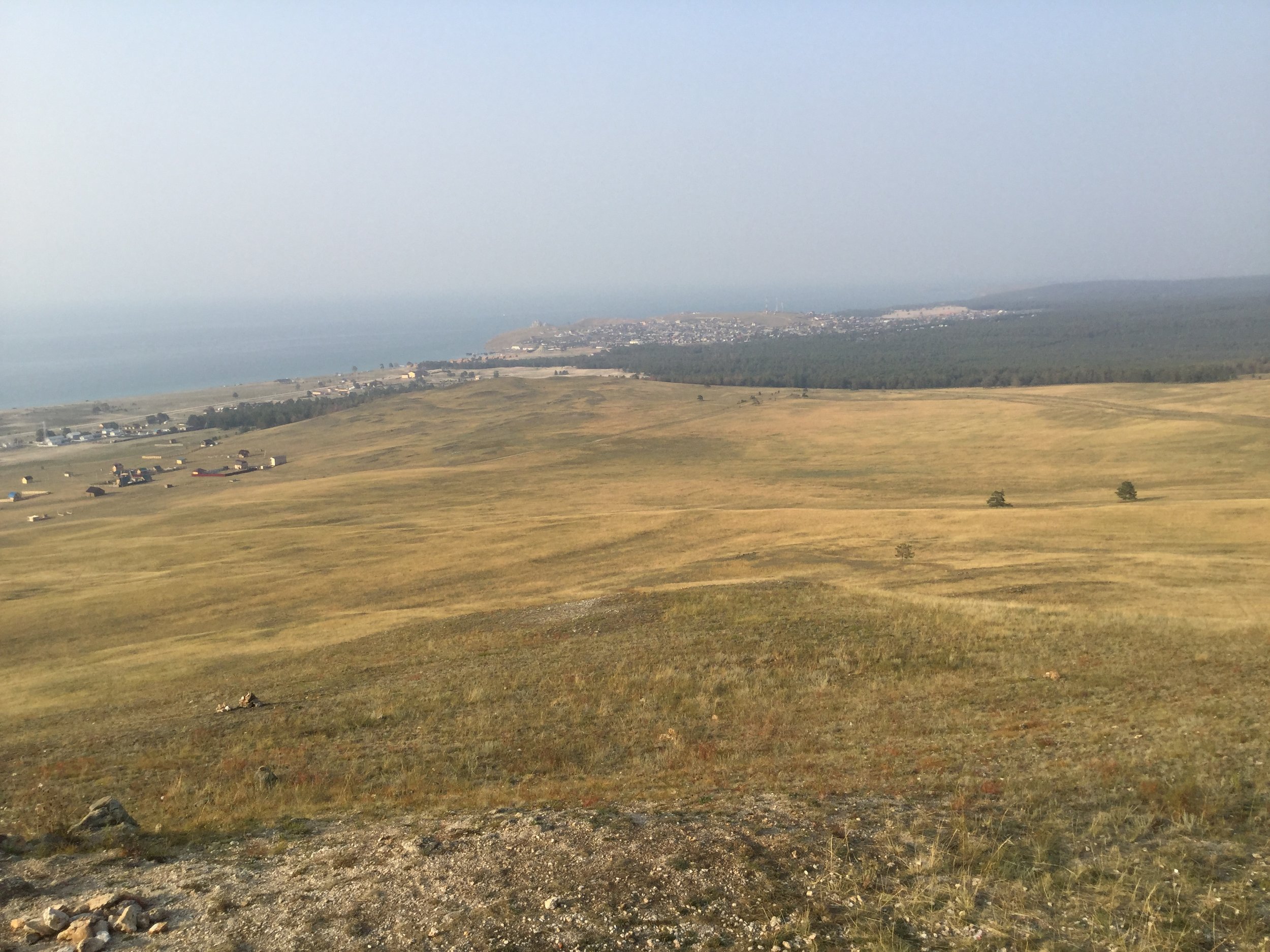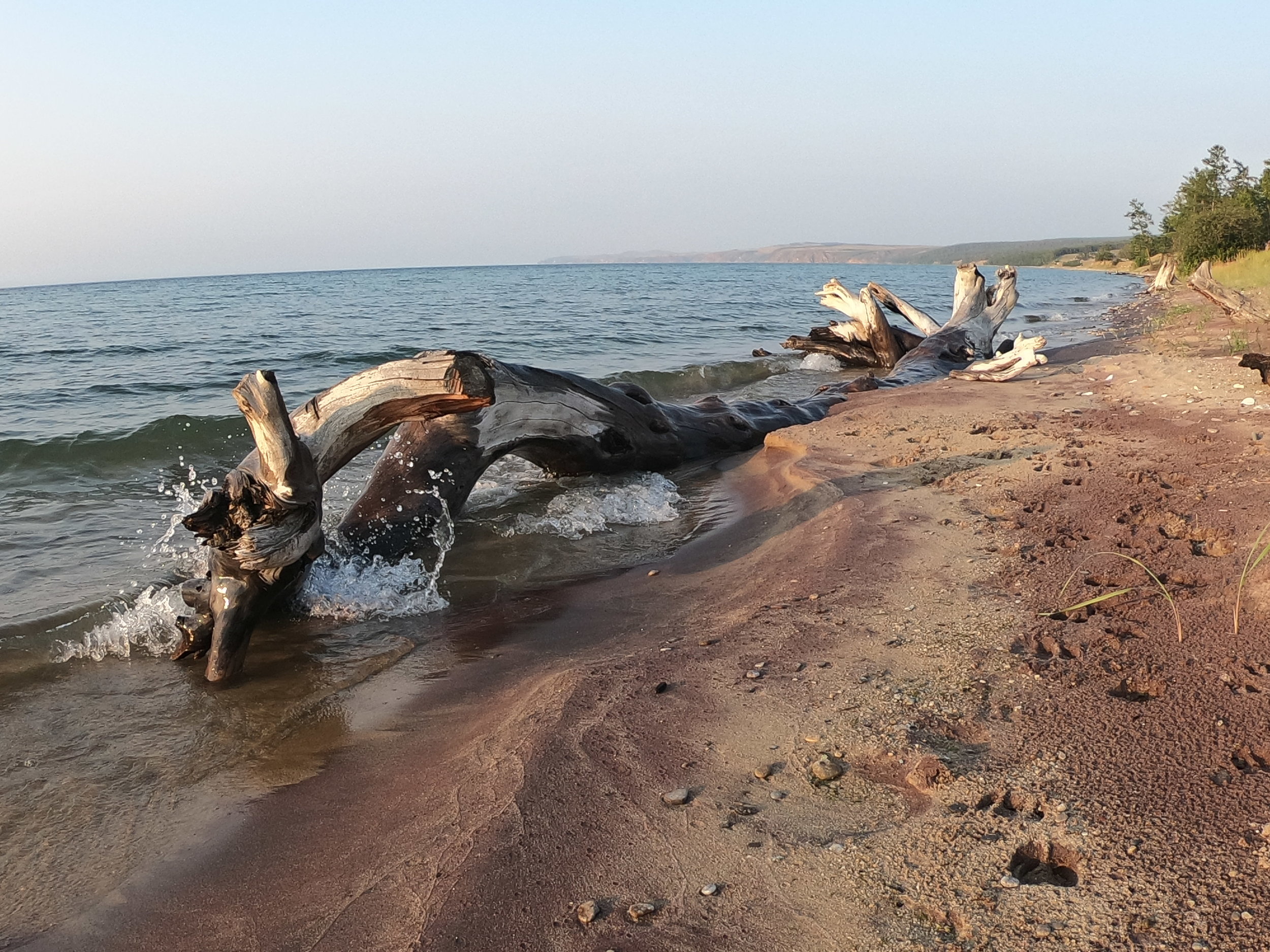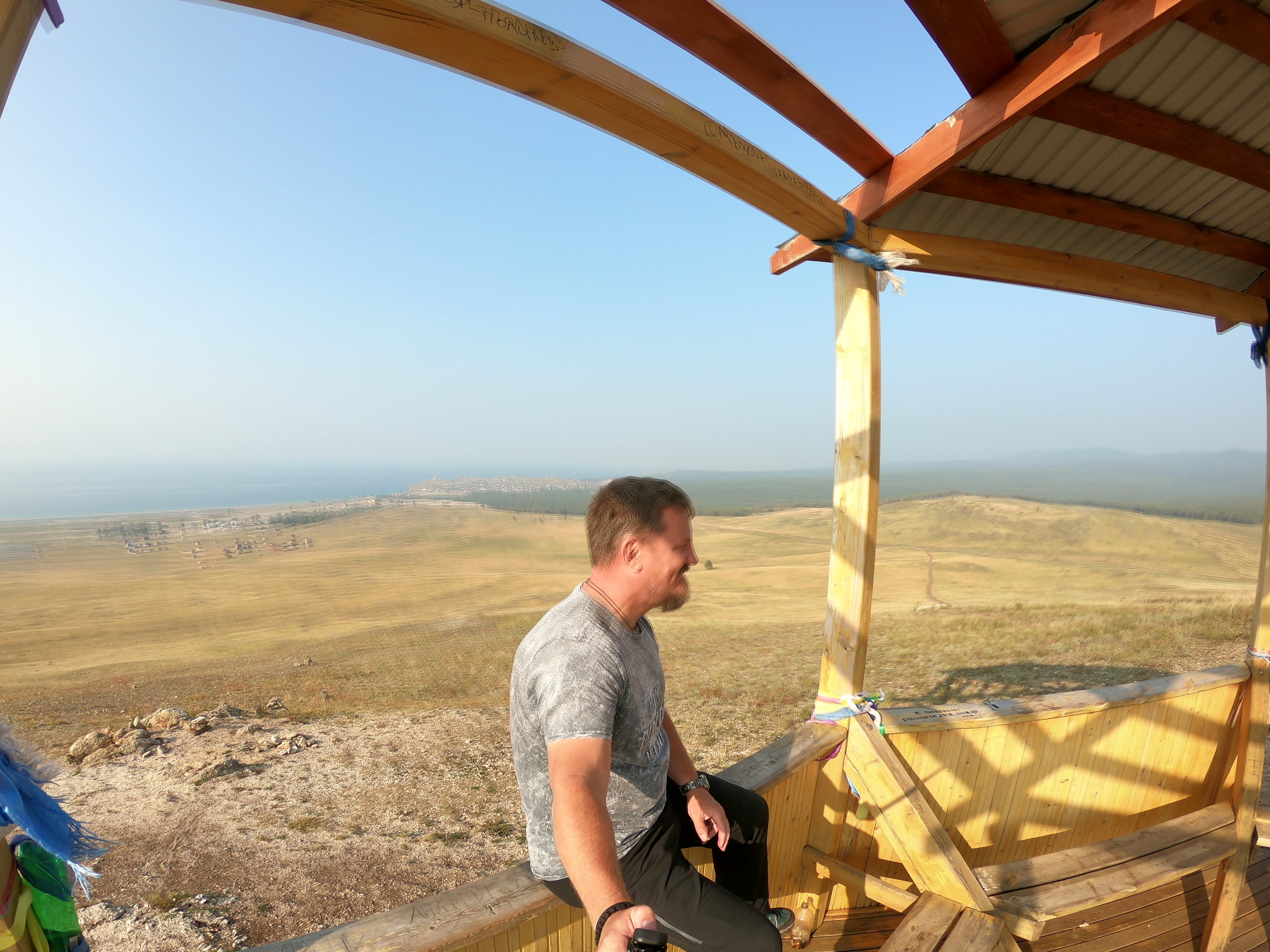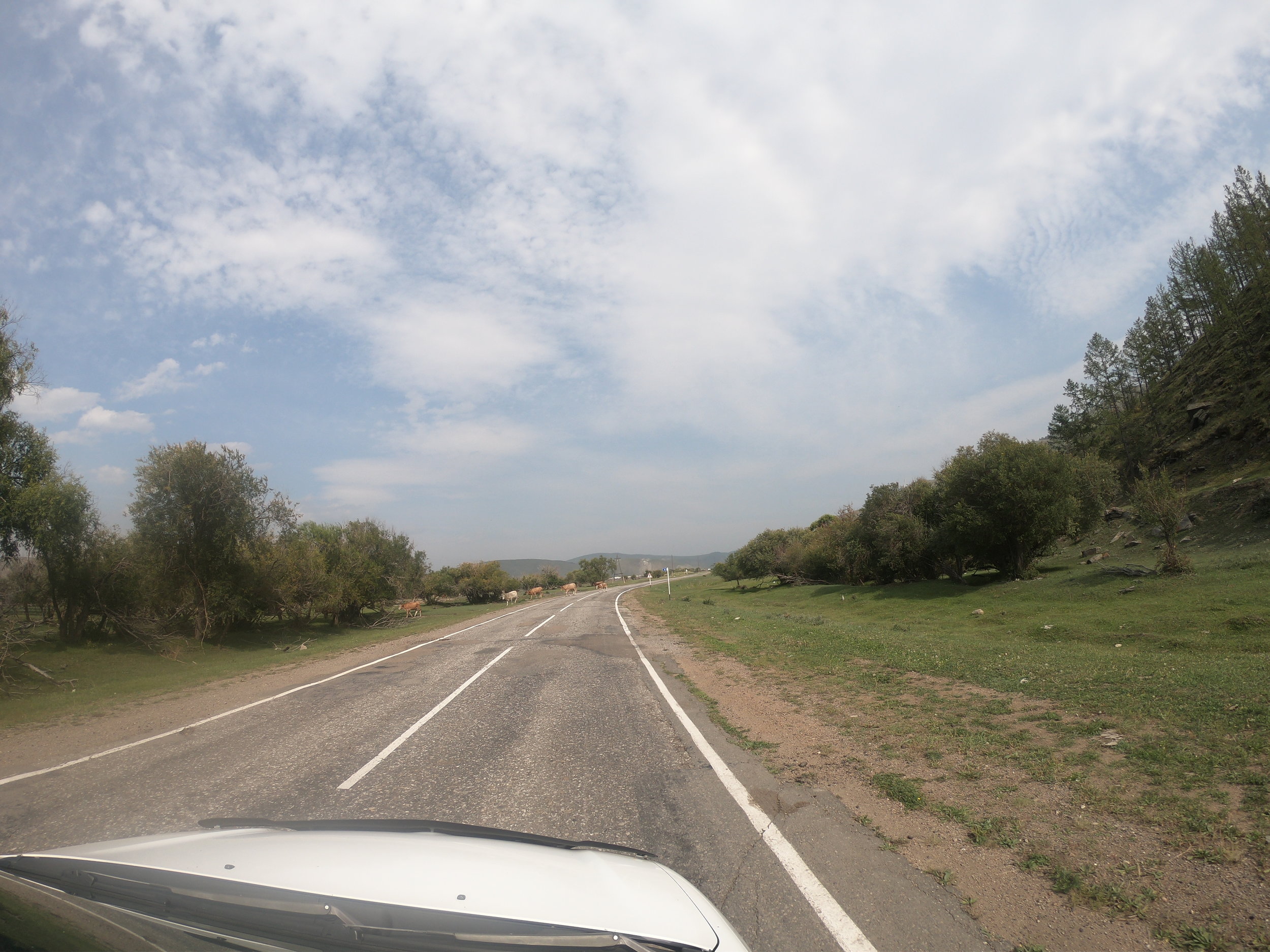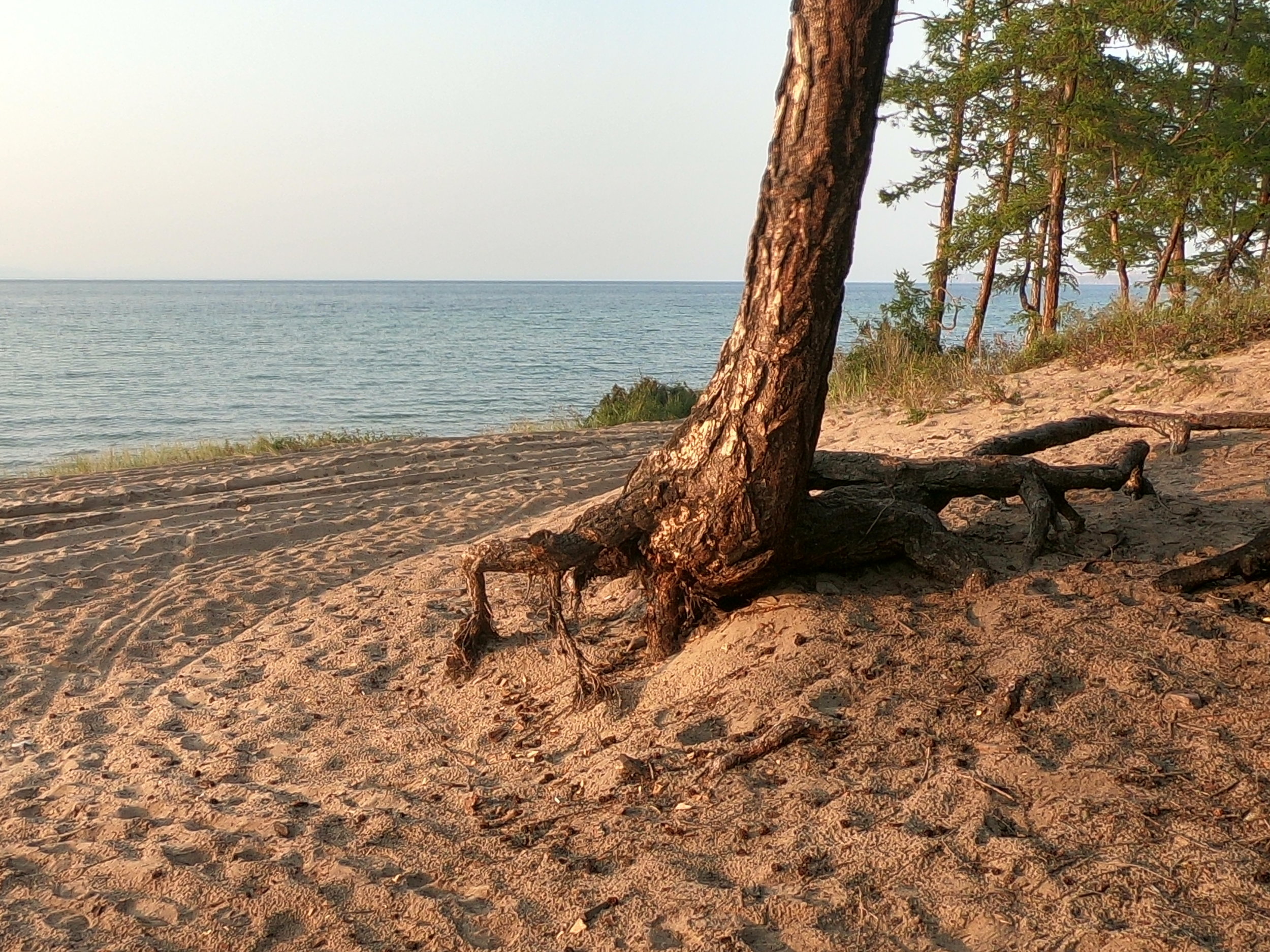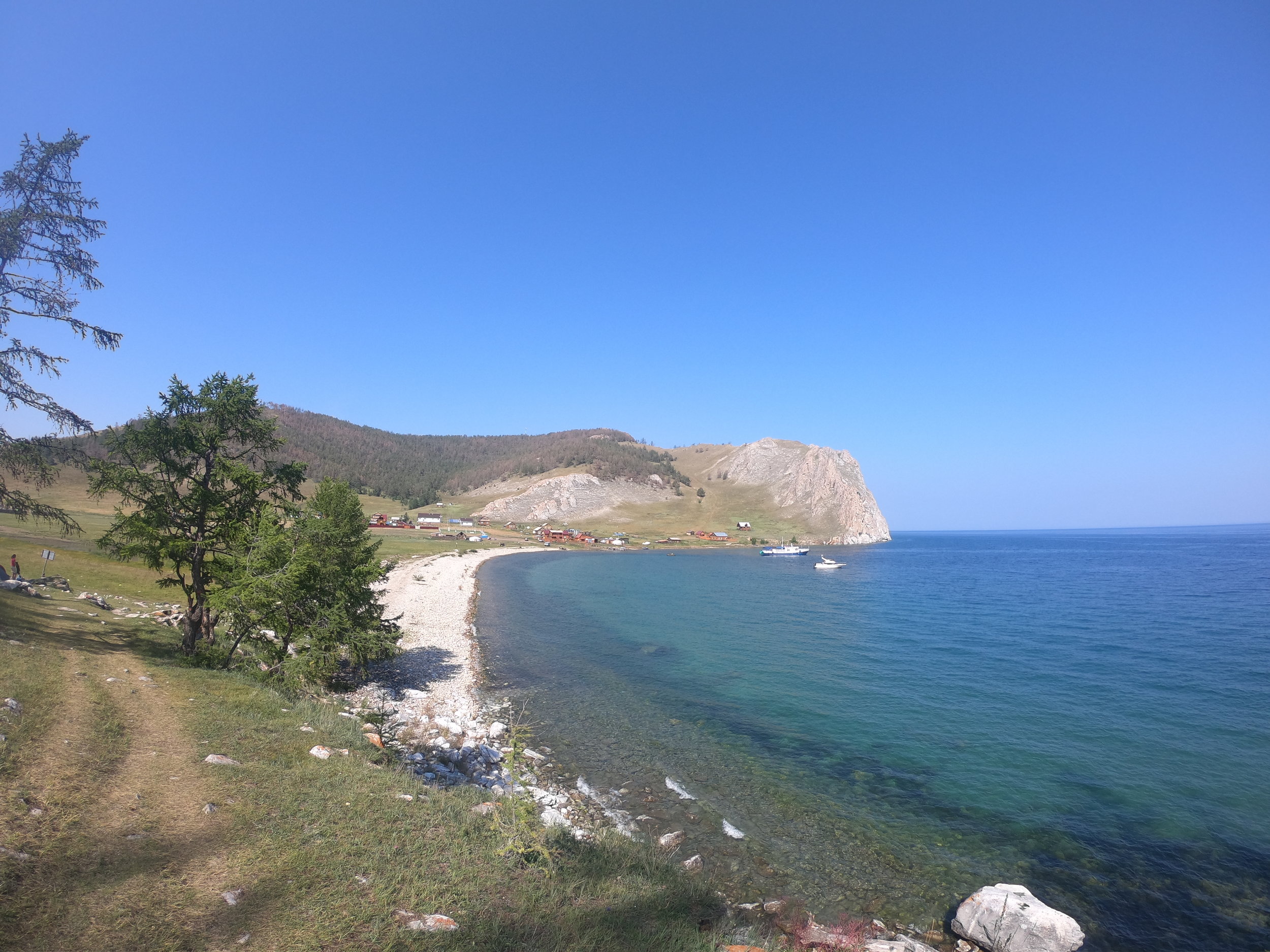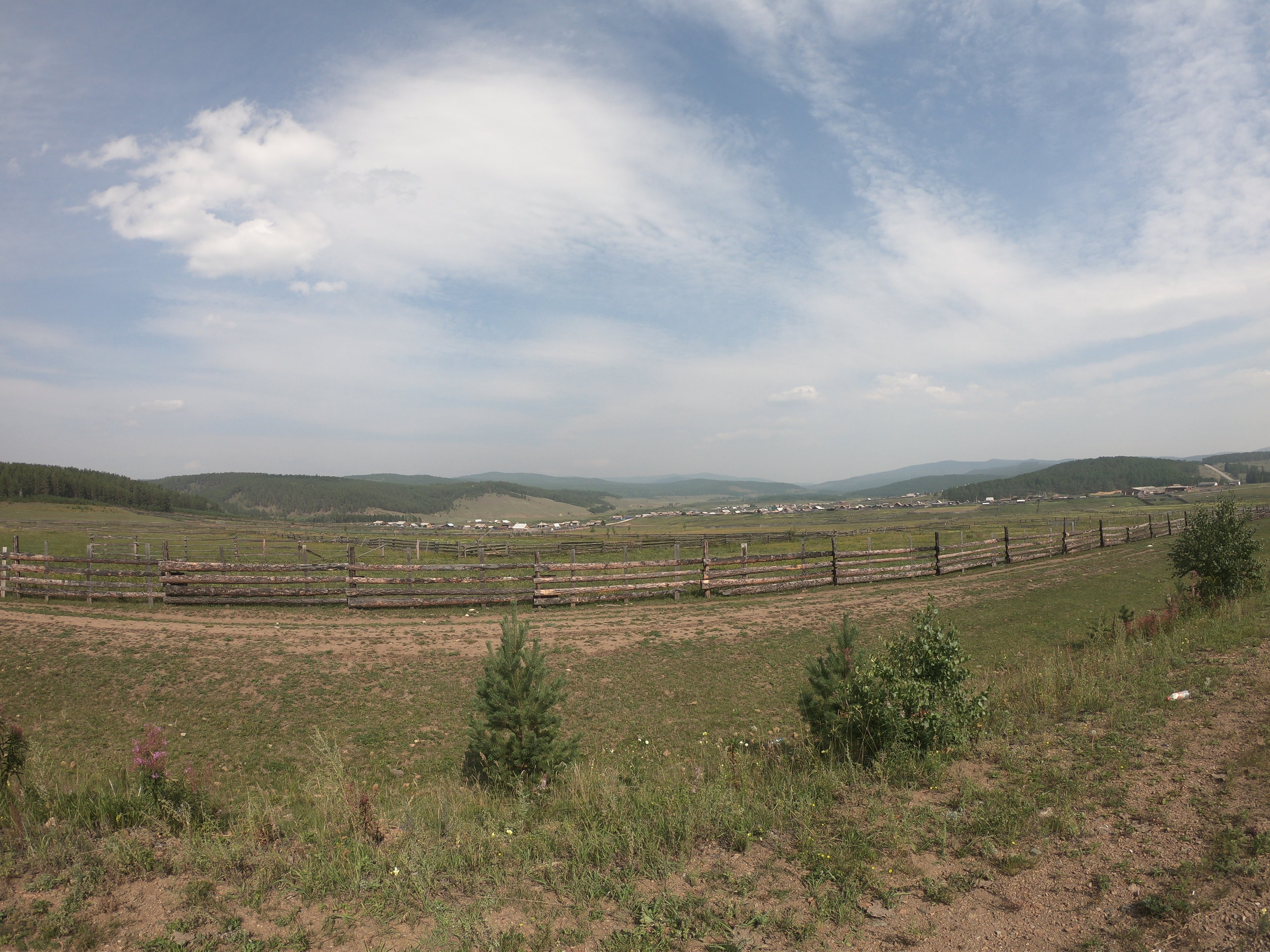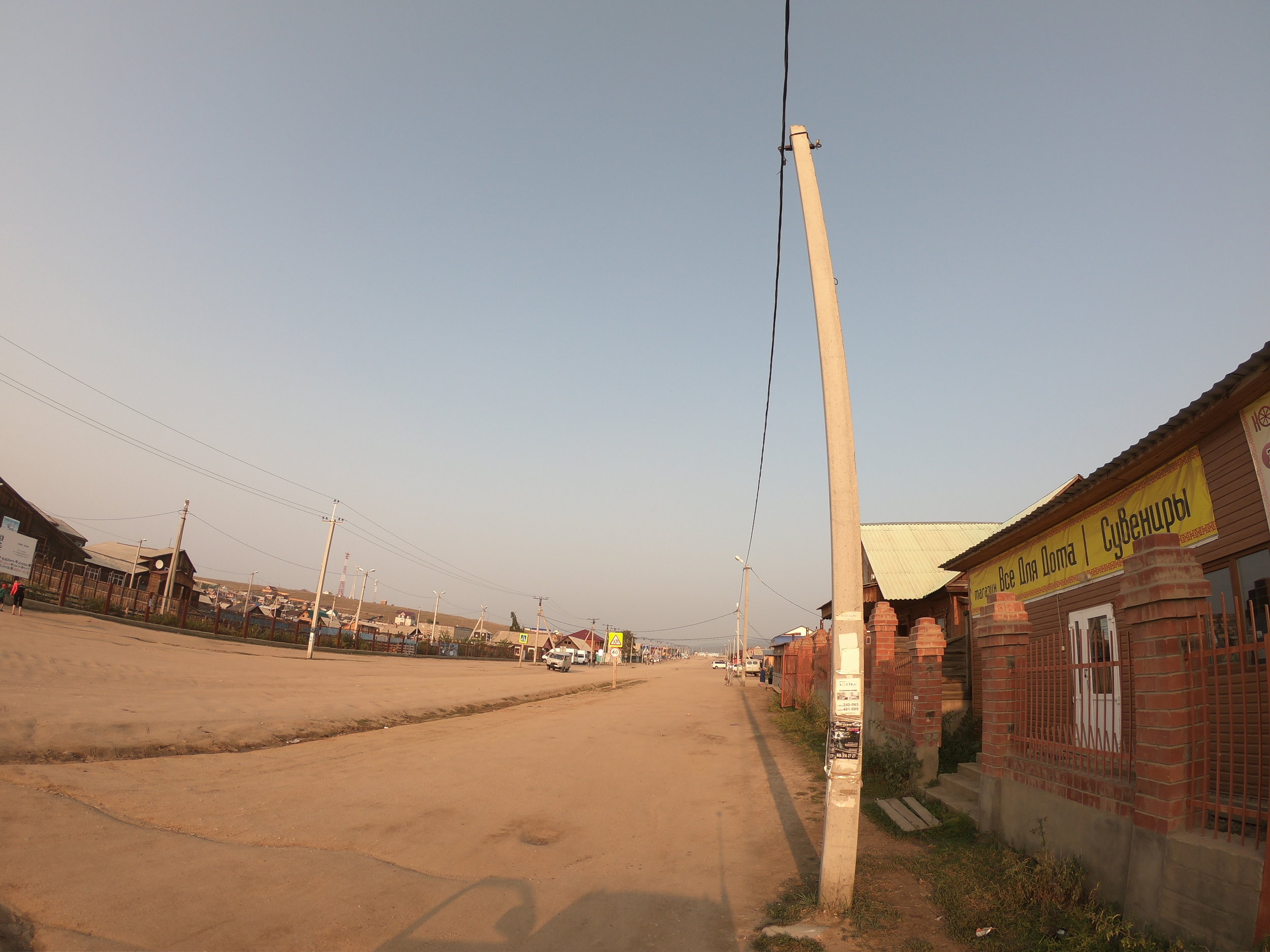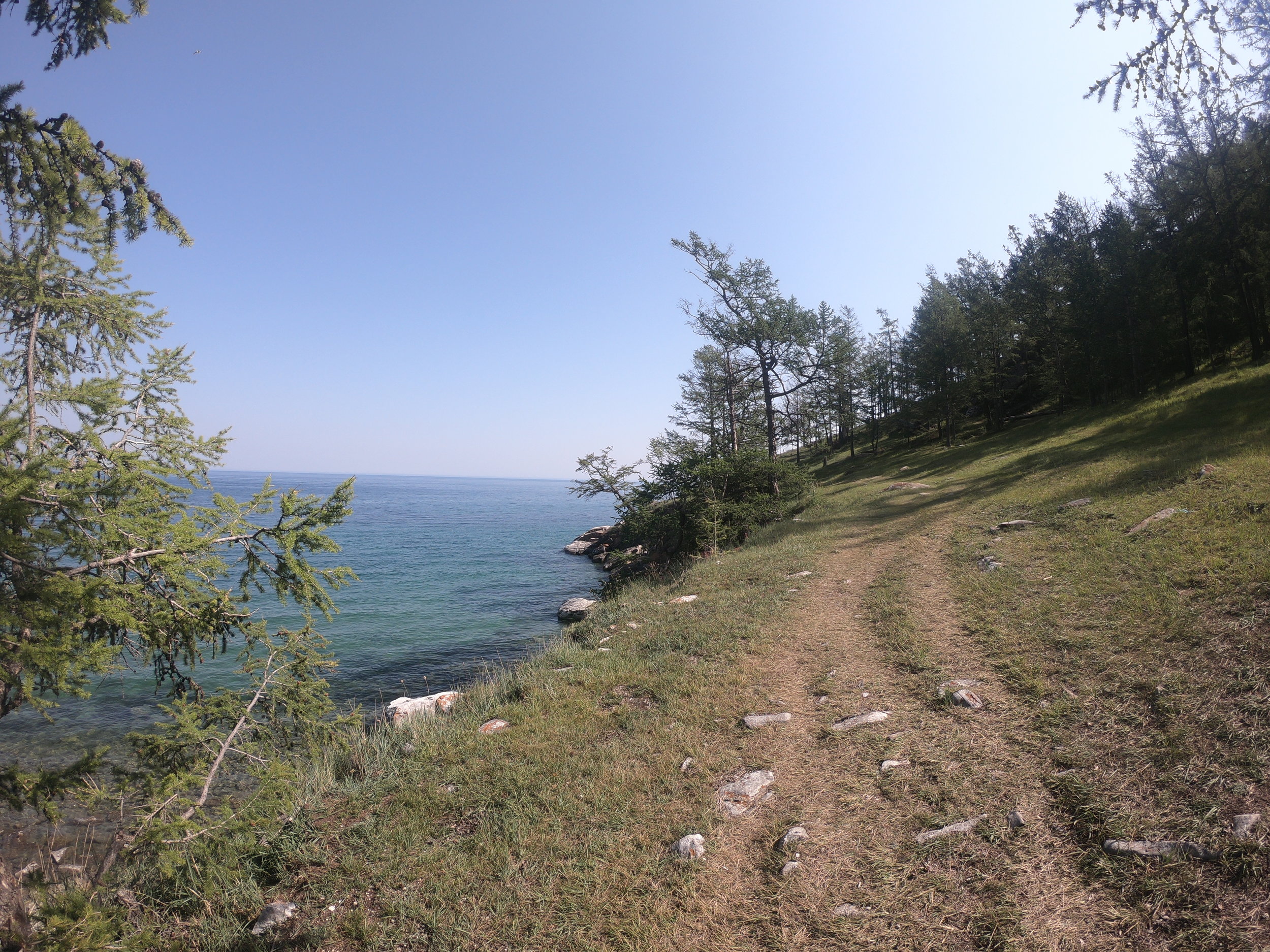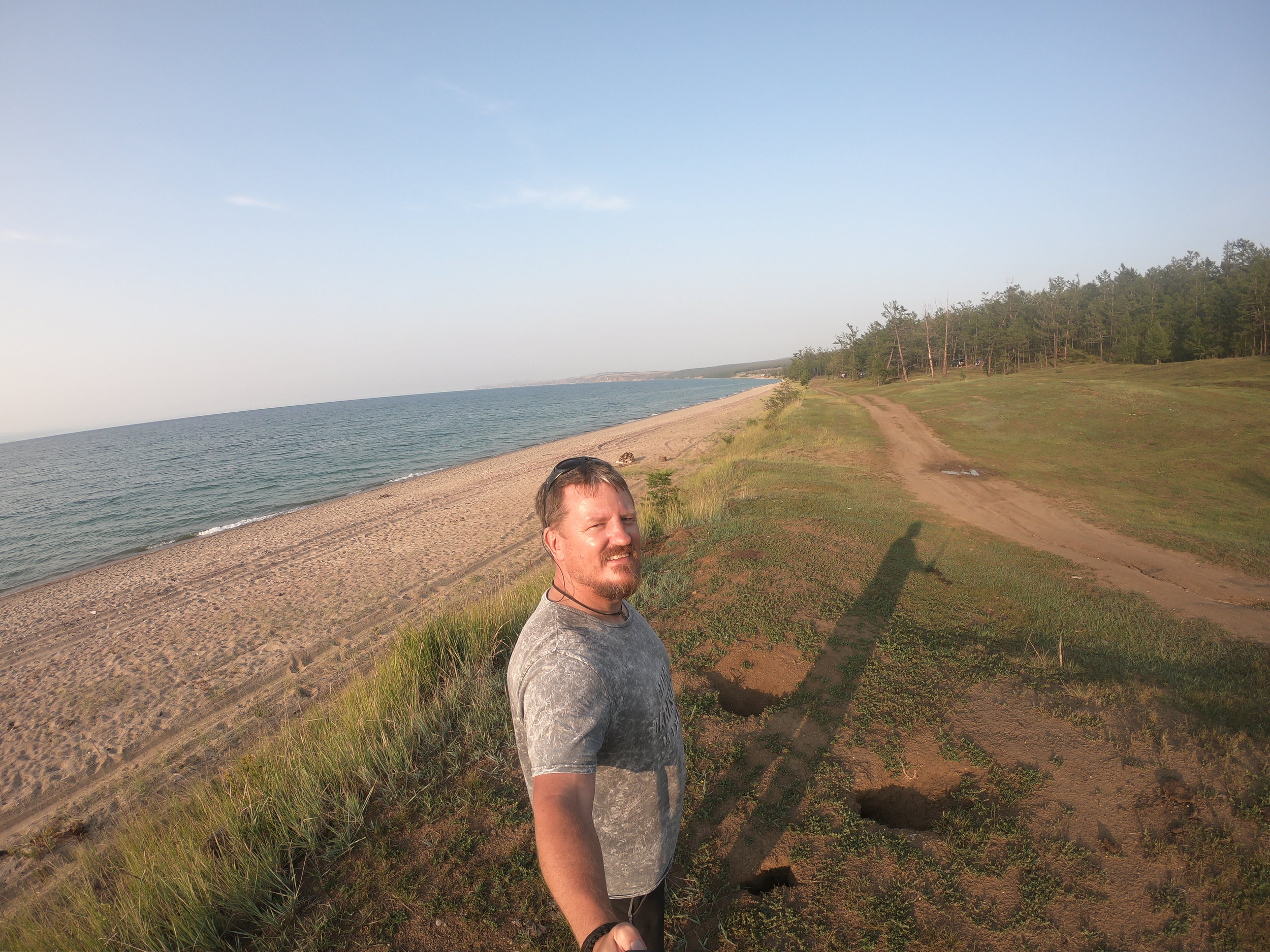 It became a mission to get to the very northern tip of the Island and I got to a point where my car wasn't going to cut it, so it was abandoned in a wood line and I eventually grabbed a lift in one of the many passing vans that take tourists along the dirt tracks. These vans are the same as I was in whilst in Altai and, as stated in a previous blog, I was very impressed with their off-road capabilities. This observation was reinforced on Ol'khon as they go anywhere…I mean anywhere; they are called UAZ, which stands for 'Ulyanovsky Avtomobilny Zavod' after the factory they were built in …..Now forget Landrover, forget Volkswagen campers…these things will go up the side of a cliff, if that's where you need to go but they look like something from an episode of the 'Sweeny'. I have been VERY impressed with the off-road capability of these vans.

Whilst camping at a small weather station at the southern side of the island, I met 'Slava' and 'Anja' who do some pony trekking for passing tourists. I had a chat and organised to meet them at their house in the next valley the following morning and then ride half way to the end by horse (I initially wanted to do the whole thing there and back but he would not take Visa card strangely enough, and I did not have that much cash left on me…plus he was good a haggling).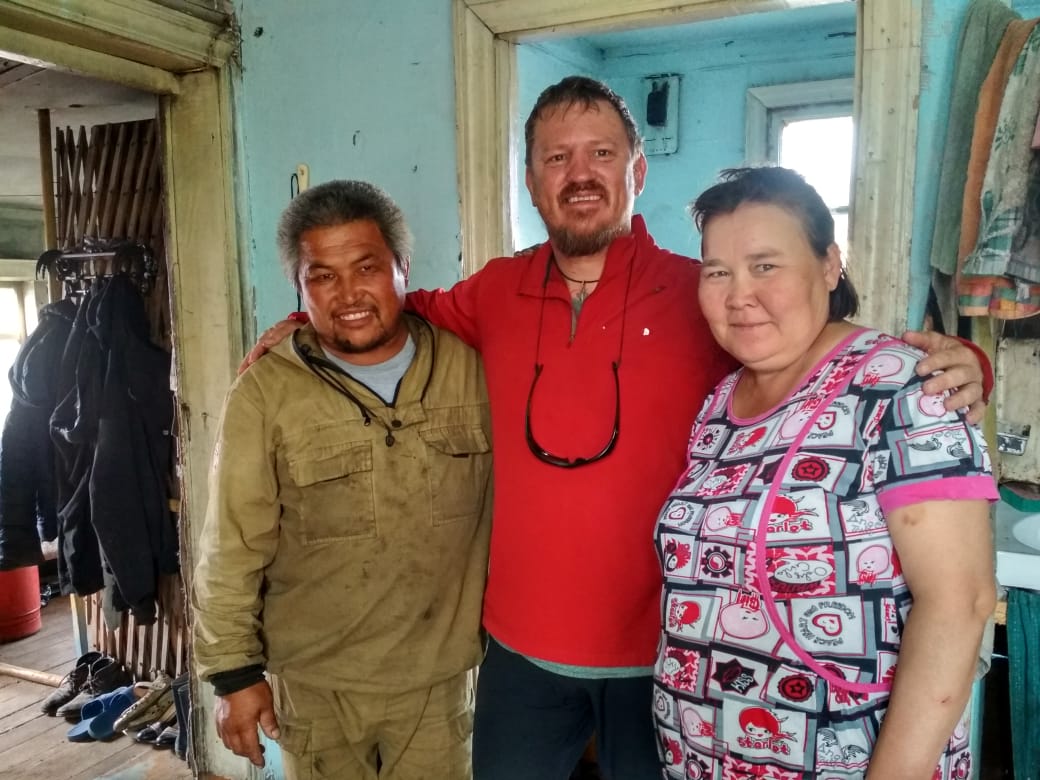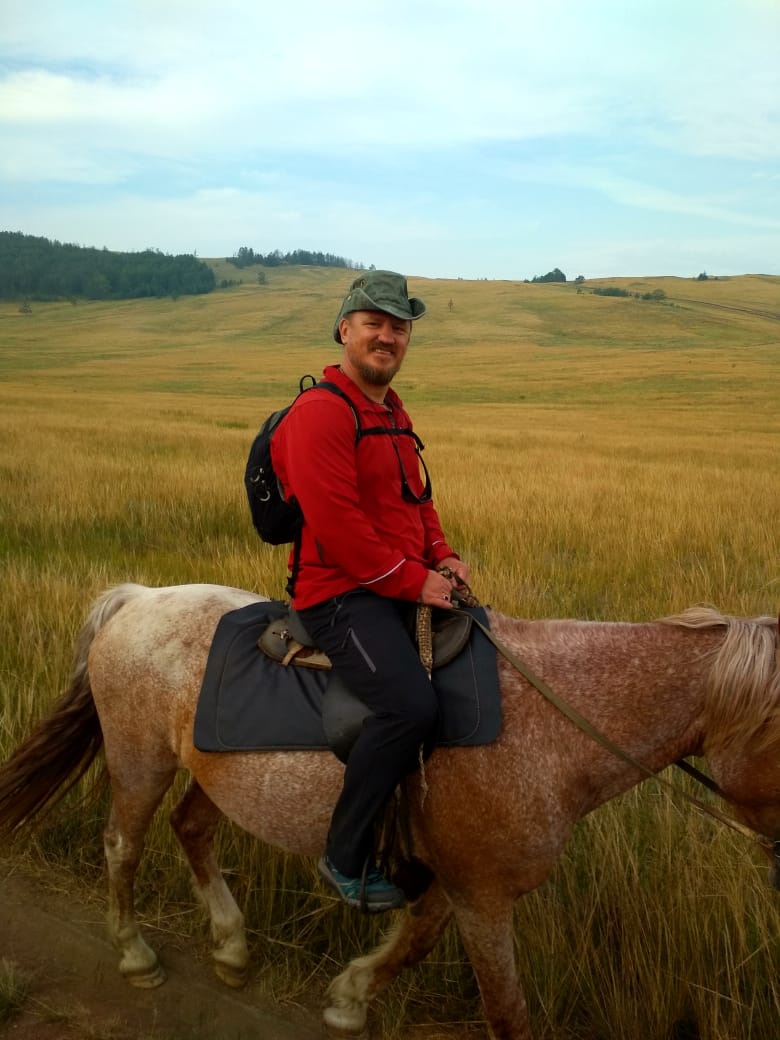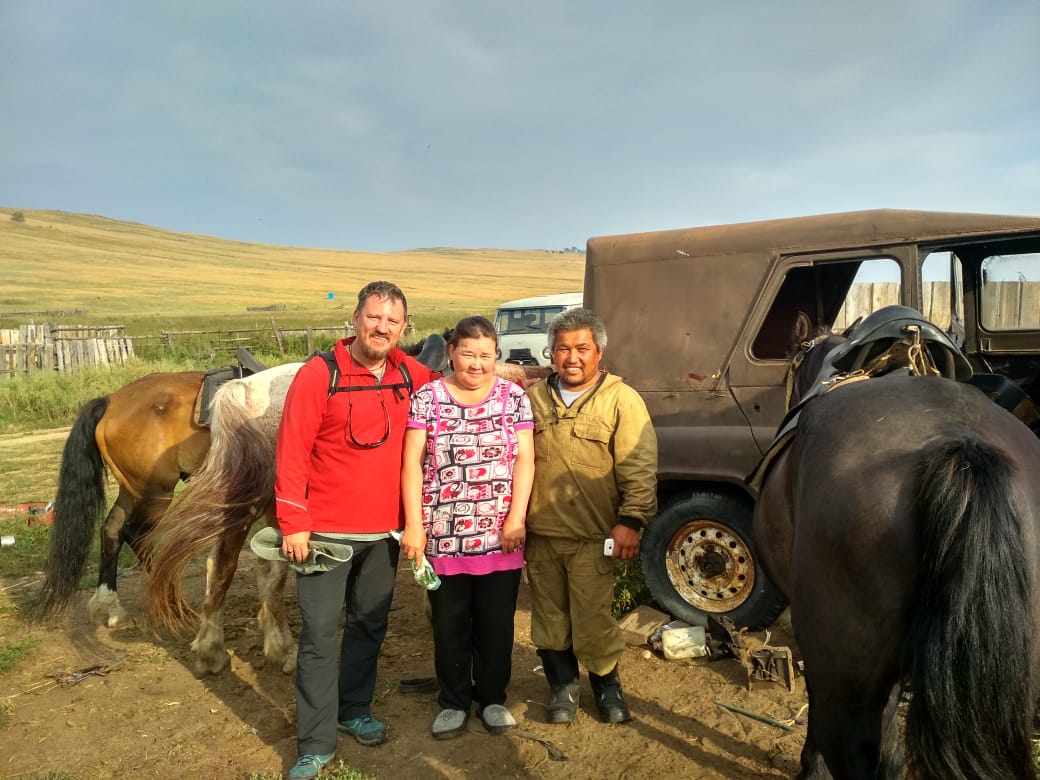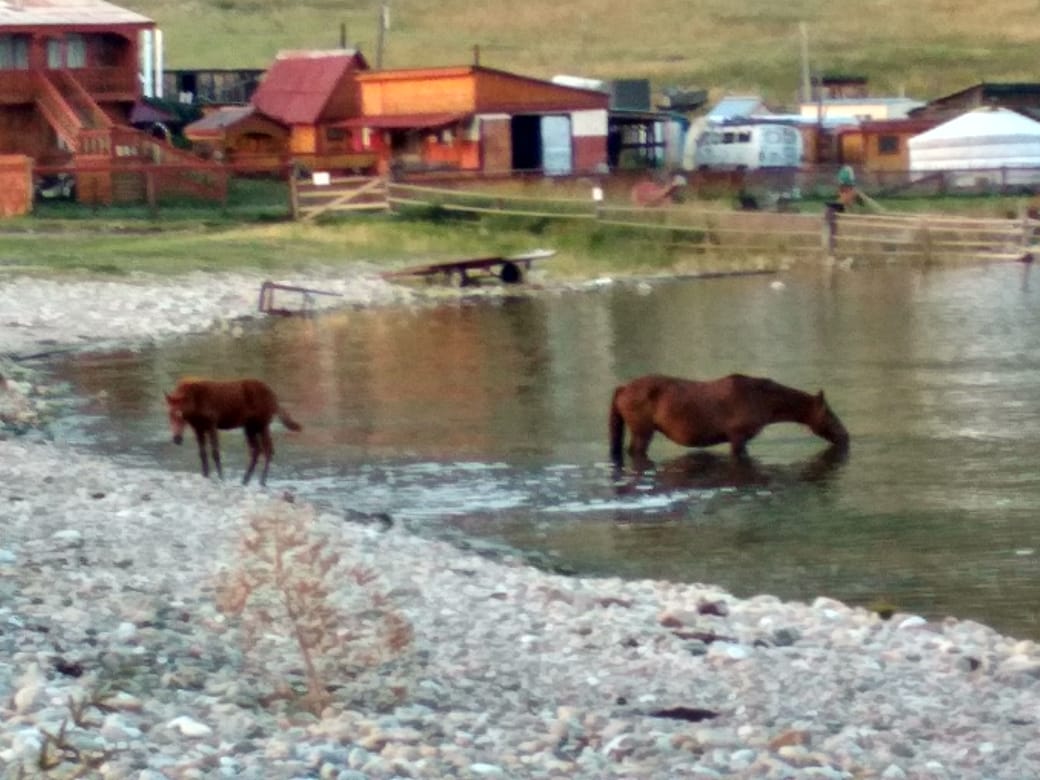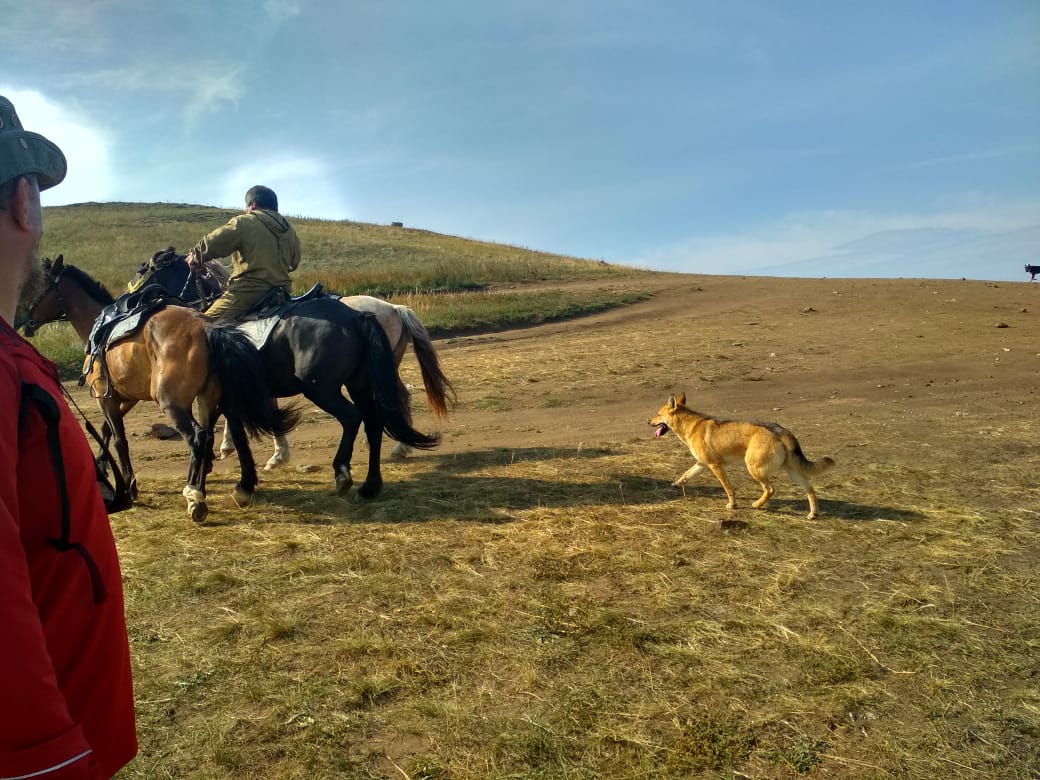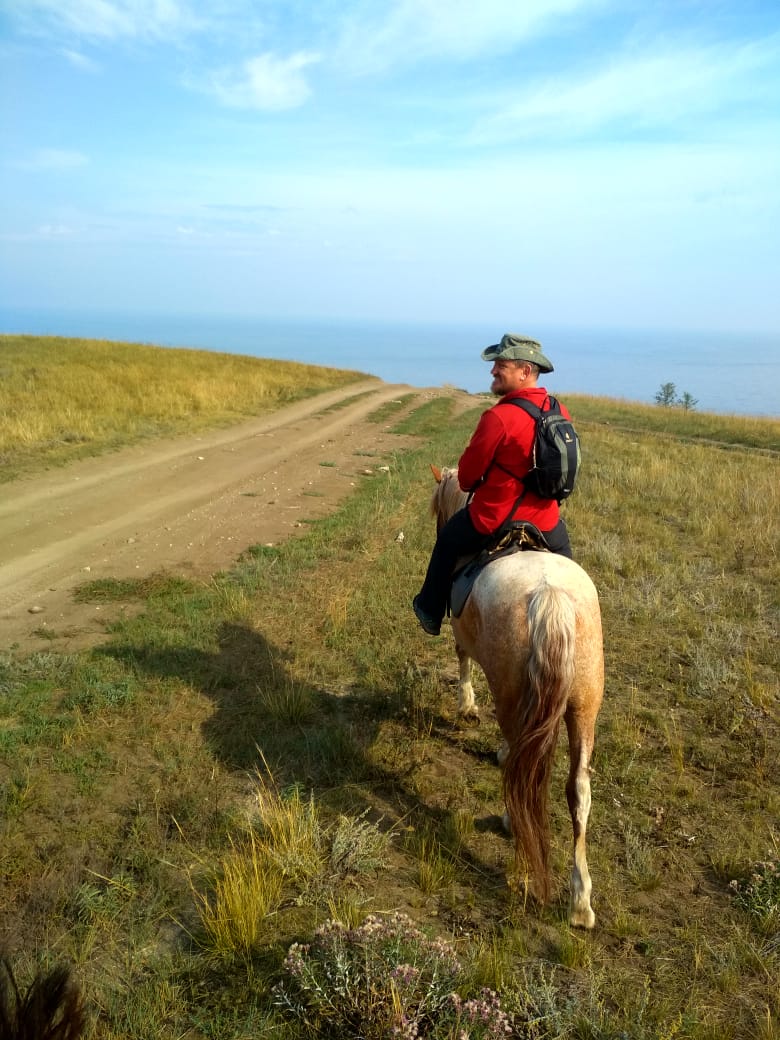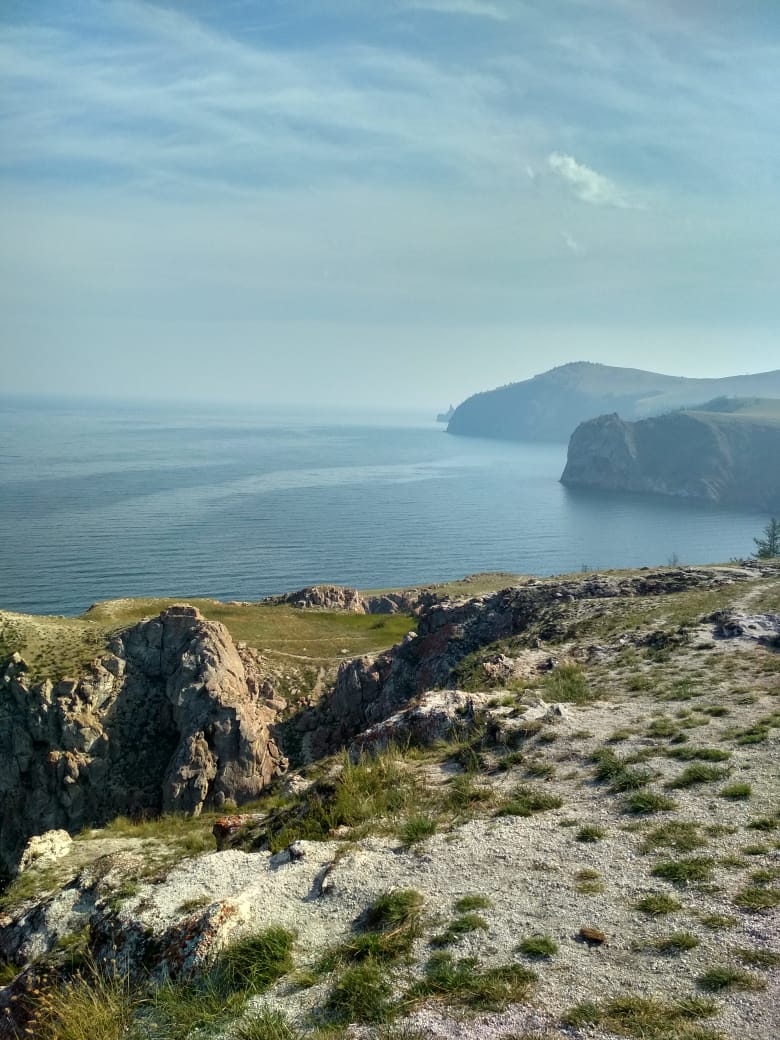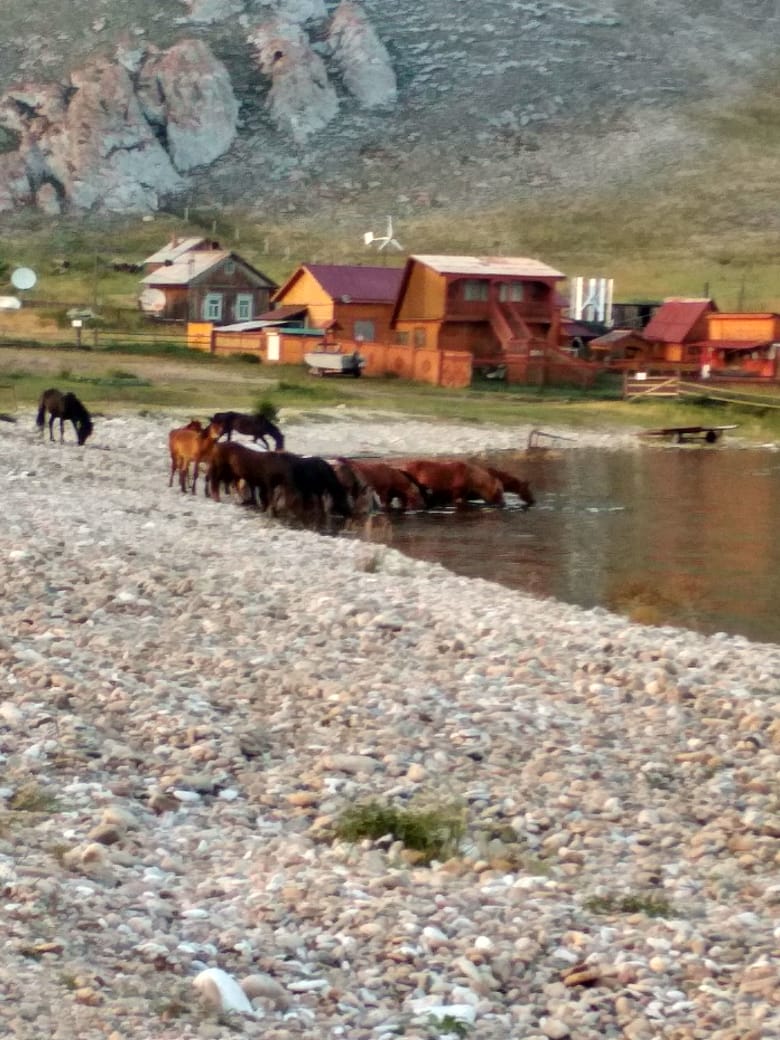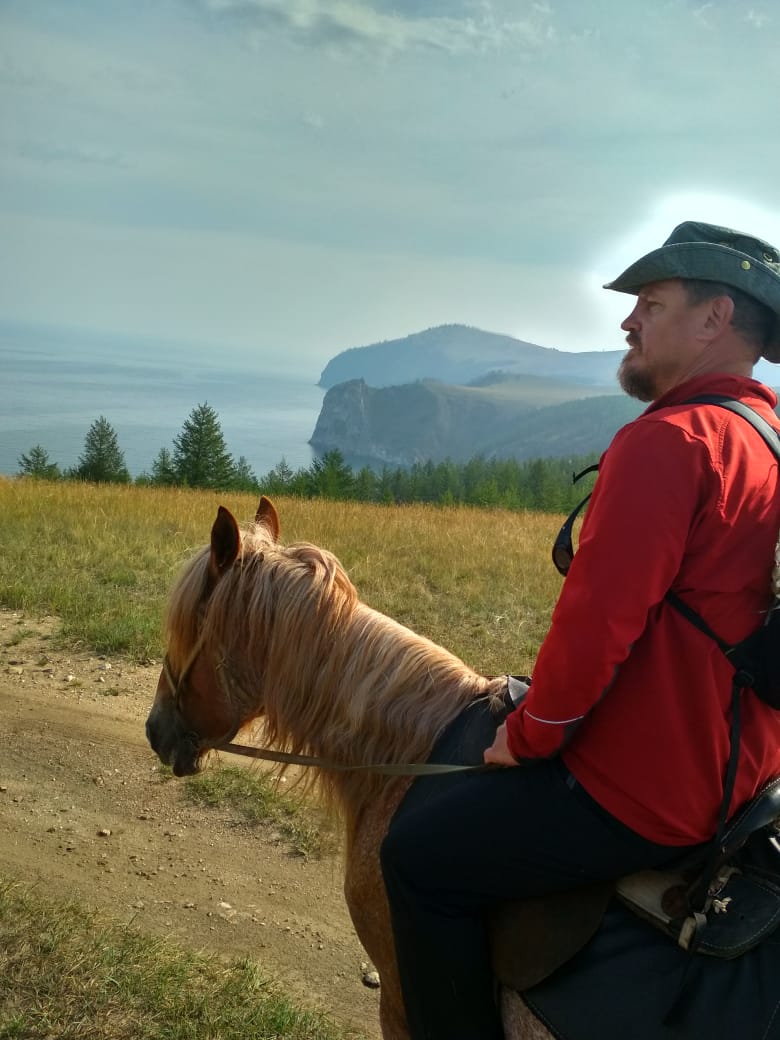 I walked to their house the next day, which is literally in the middle of nowhere and these guys live here year round…..that is some tough living and these are tough people and I understood why he was so good at haggling. It was a pleasure to meet them though and their hospitality was second to none.

The horse riding was great fun and left me with the customary sore arse for a few days but fortunately 'Graham' the horse understood perfectly that I was a complete useless twat when it came to steering and changing gear, so was happy to bimble along at his own pace in generally any direction he wanted (which was usually just following his mate….Trevor). We occasionally broke into a trot or as I call it "full on psycho turbo bastard slow down pleaseee" mode and during these times I bounced around with no finesse whatsoever whilst shouting "whoaaa" at Graham. At one point, in a repetition of an incident at Markawasi in Peru 4 years ago, Graham pulled up directly behind Trevor at which point the afore mentioned Trevor farted and I was caught right in the 'blast zone' ….thanks Trev!

Having been dropped off Slav, Graham and Trevor shot of back to the ranch and I walked the rest of the way to the end of the island. On arrival I found it full of Chinese tourists, with girls in high heels etc who had all been driven up there in UAZ vans. Not many spoke to me and I think it was because I smelt of Trevors arse!

I then walked back to the campsite which took about 3 hours, cadged (paid), for a lift in a UAZ back to my car and started to head back to Irkutsk. I did take one more off road experience just before I got back to the ferry and it was one of those "I really shouldn't have done that" journeys where I ended up halfway up a mountain, with no traction, little remaining fuel and wondering how I had been such a complete mong!

Overall Ol'khon and lake Baikal = simply beautiful xxx

Onwards…..