From Altai to Baikal…..(Part 1).
After a great experience in Altai, it came to that time where I had to move on again and it was at this point that the network of people who had colluded to get me to Altai in the first place, came together and started to sort the logistics of getting me back to Novocusnetz in order to push on to Irkutsk.

I have to Thank Natalia and Dimitri for the outstanding present that they gave me, of 2 handmade & painted wooden plaques (made by Natalia) …thank you guys xxx

So on the Sunday at approximately midday, I was collected from right outside the admin building of the camp at Mazherok, for a lift which had be organised for me by Mikail (Crazy mad Russian Driver from Biysk). The car was full but there was a young lad on board who spoke English, and via him I had many questions fired at me about my trip and England etc. Great people and the trip flew past even with the large amount of traffic jams..... which were caused by 2 things

1) The amount of people leaving Altai after the weekend and heading back to the cities.

2) The fact that there are very many crazy mad Russian Drivers on the roads and all of the traffic jams were caused by accidents, with most involving at least 3 or more vehicles….Honestly these mothers are crazy!
It was also strange to see how a lot of the countryside we passed through looked exactly like England!!
When we arrived in Biysk who was waiting for me but Mikail himself. Not only had this excellent bloke (and don't forget I only met him briefly when he was the driver of a lift arranged for me by Ksenia), organised the first lift to back to Biysk but was also going to host me at his apartment that night, before sending me on my merry way the next morning to Novosibirsk to meet the trans Siberian Express to head towards Irkutsk.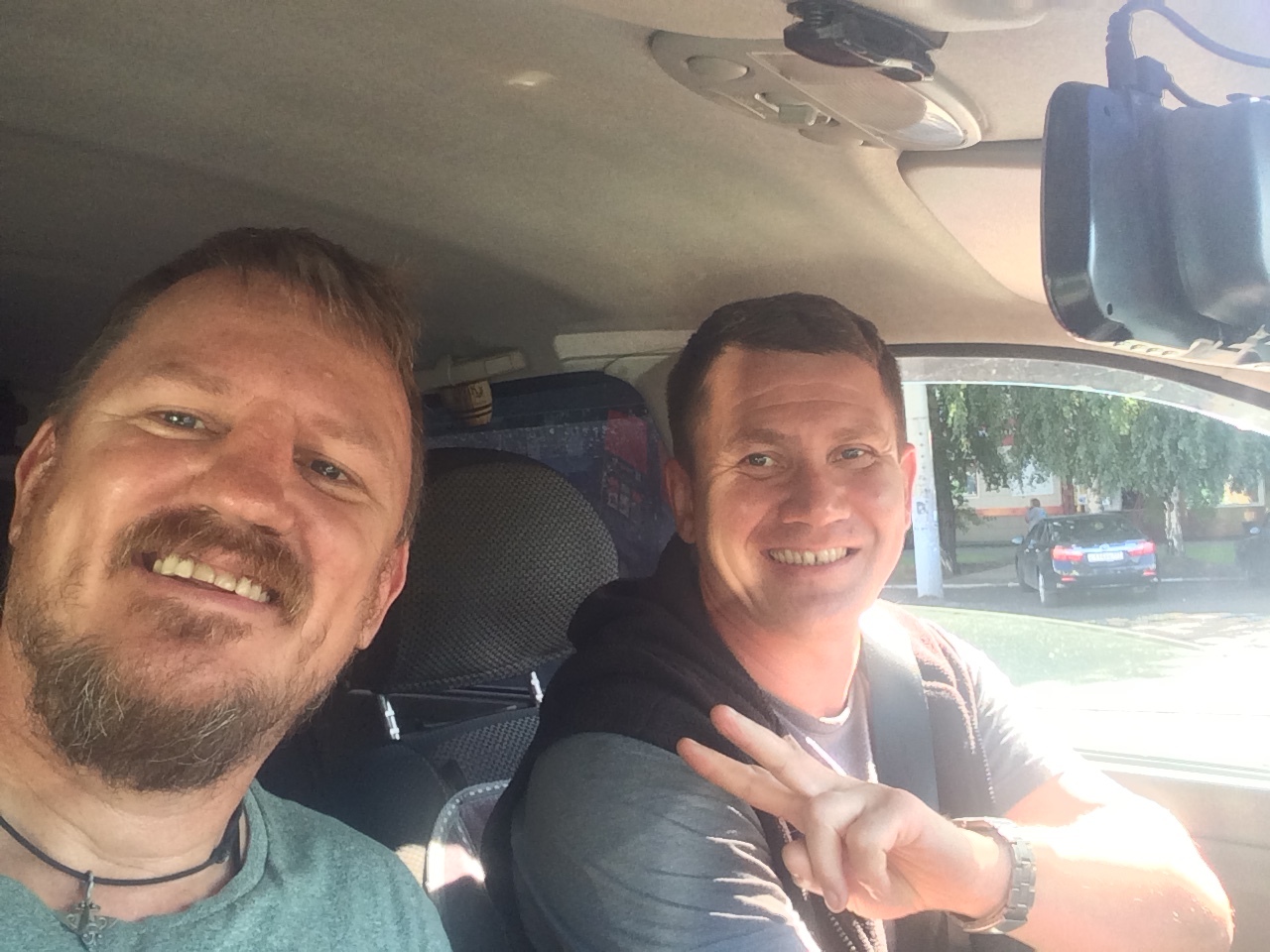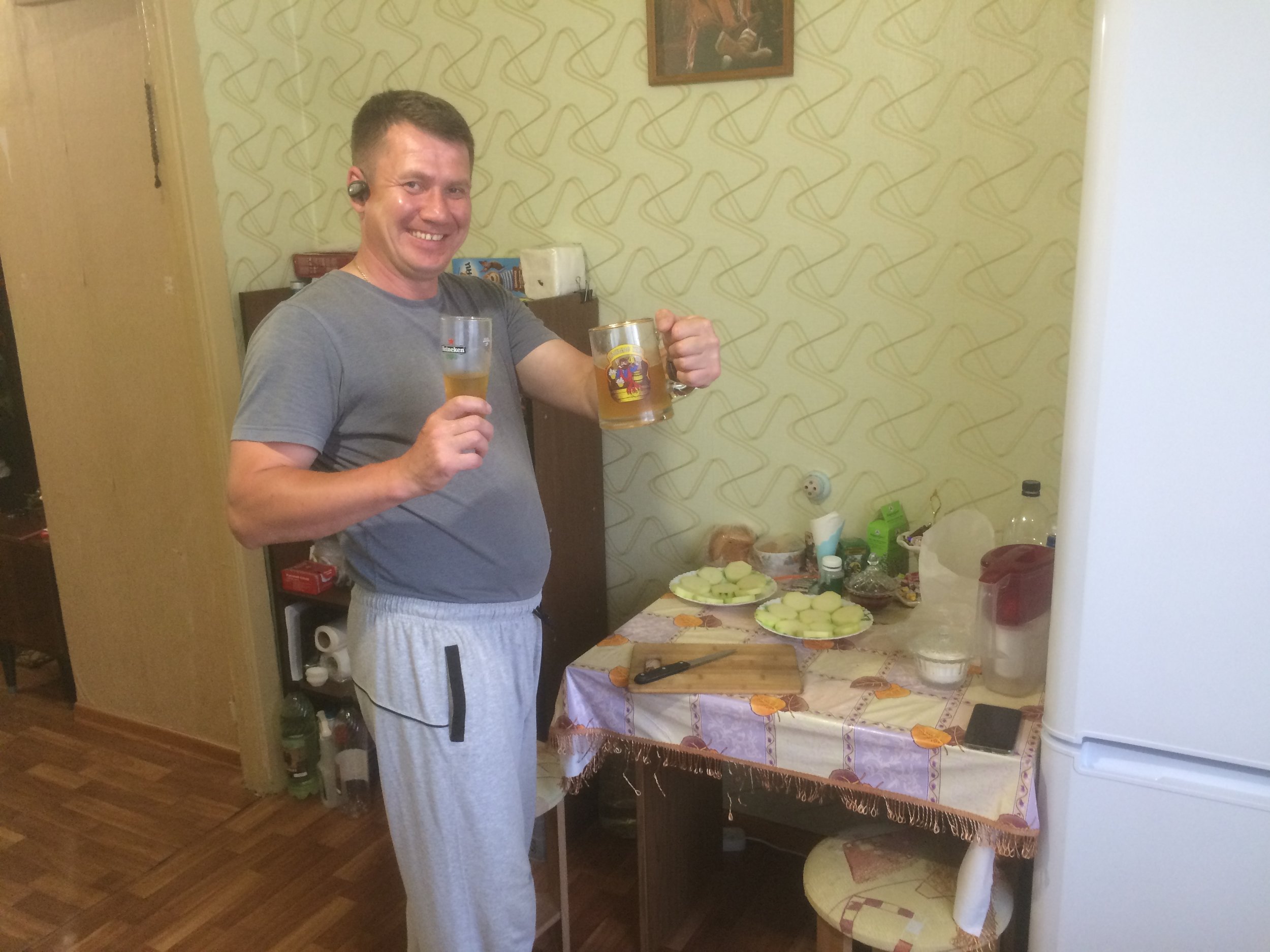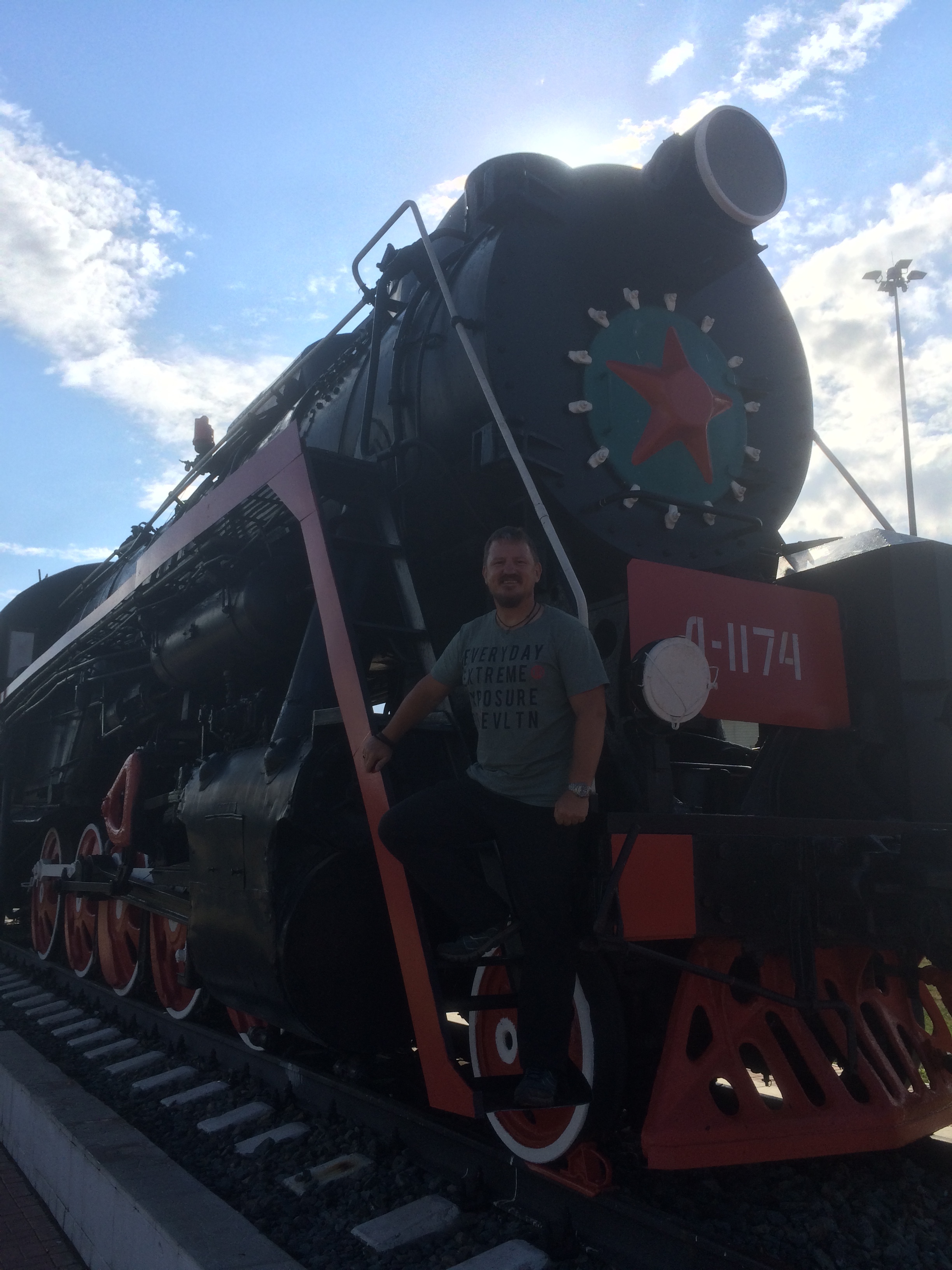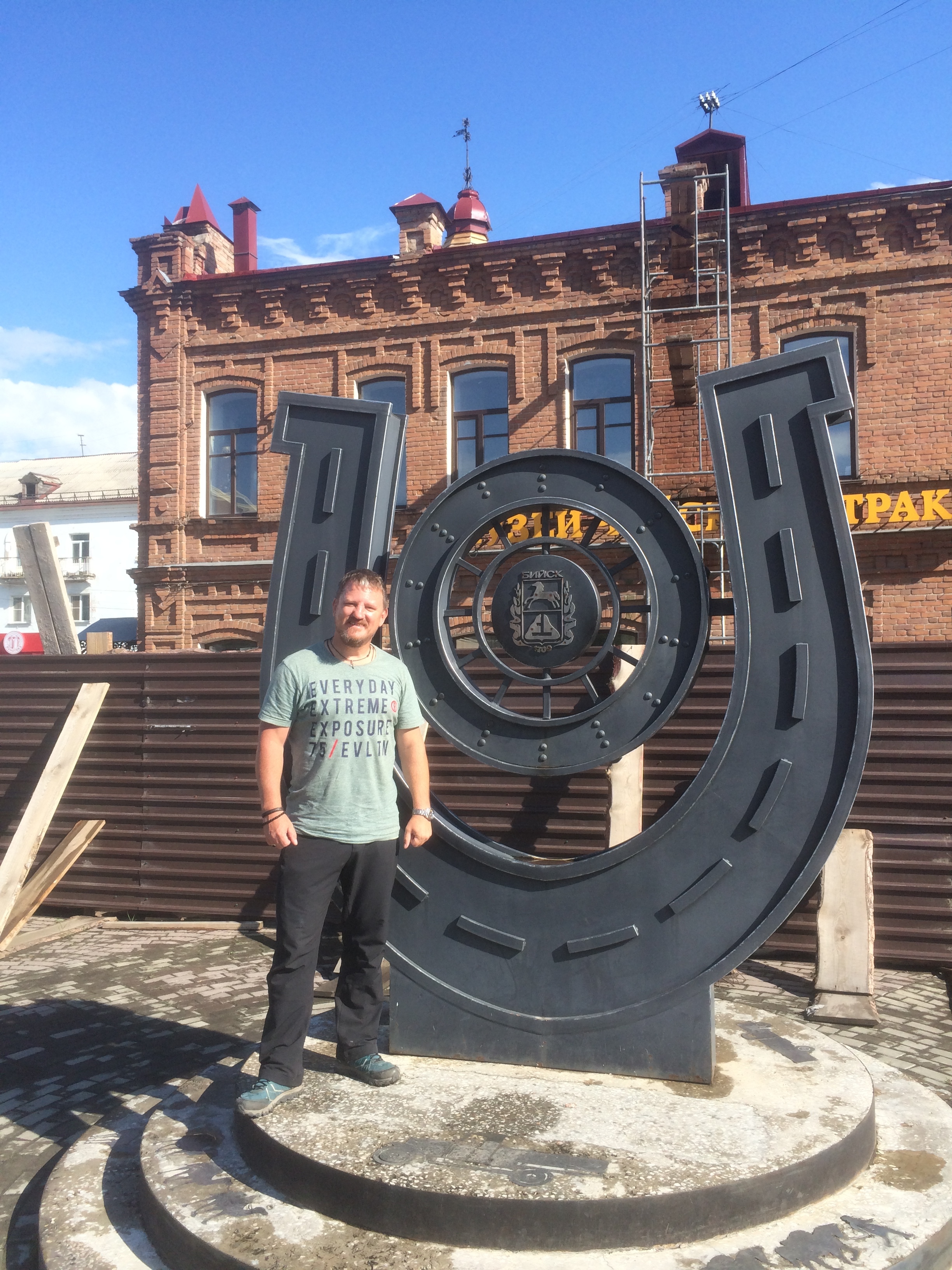 Firstly we went to visit Mikails son who was in hospital with a broken arm….slightly different to the UK where your arm gets put in plaster and off you go. In Russia with kids (he was about 13-14), they keep you in hospital for 3-4 weeks!!! After the visit we went out to buy some food for the meal that Mikail was going to cook that night, and in true Russian styleee it was going to be a feast.

At Mikail's apartment we had a visit from his mother (who lives in the Block opposite), and came over to see the English bloke her son had stopping in his apartment (she did not believe him). Mikail had bought me a scarf from the company he works for and I promised him I would take it with me and send him pictures from all the places I stayed on my trip.

Mikail made fish for the night as well as a number of other dishes and obviously this was swilled down with beer we had collected from the beer shop (Mikail doesn't drink vodka, which makes me question if he is actually Russian??). He also made a very good Borsch soup, which during this trip is something I've discovered I have a particularly taste for. It was a great meal and a nice evening and Mikail, I thank you very much my friend.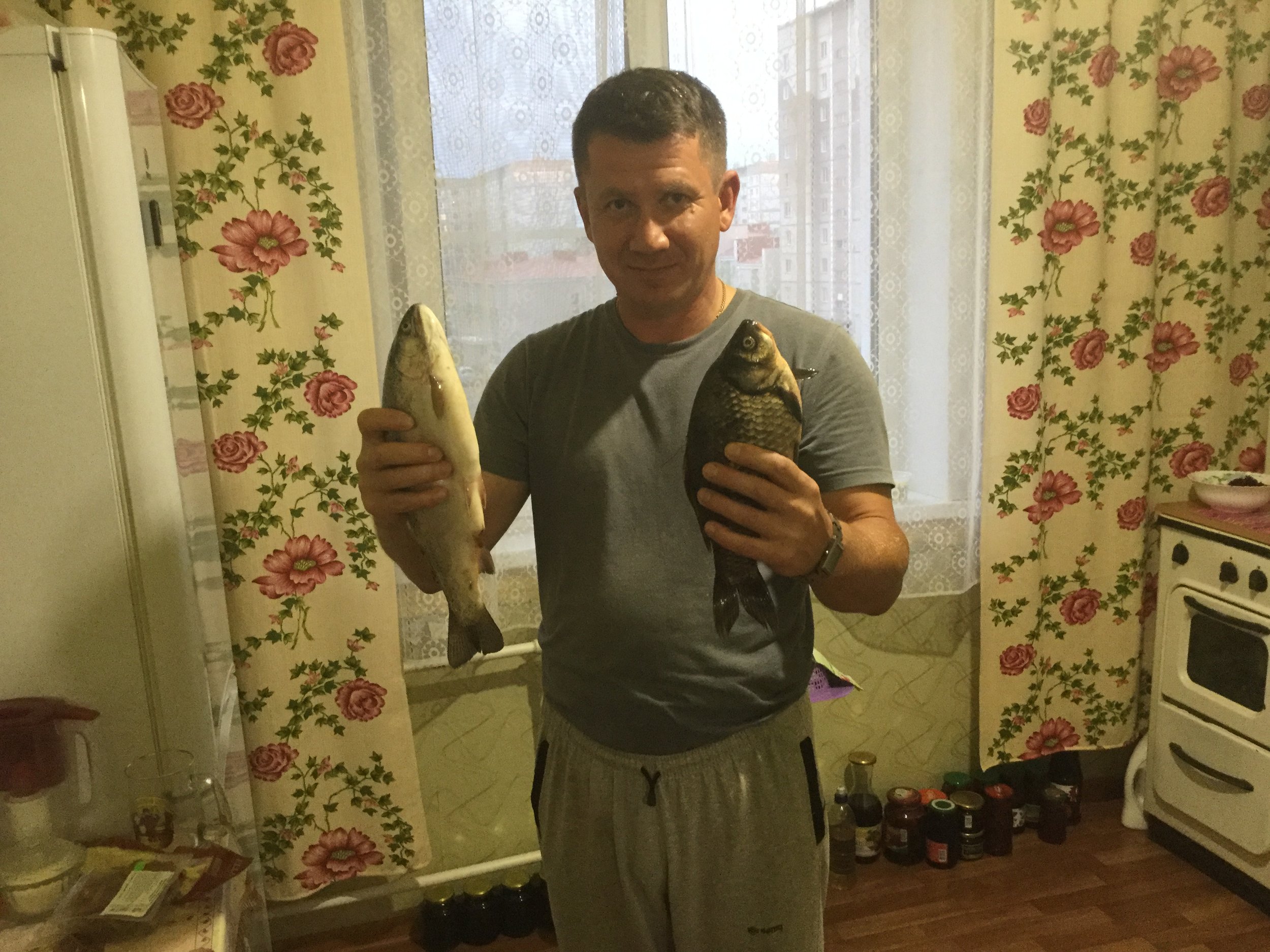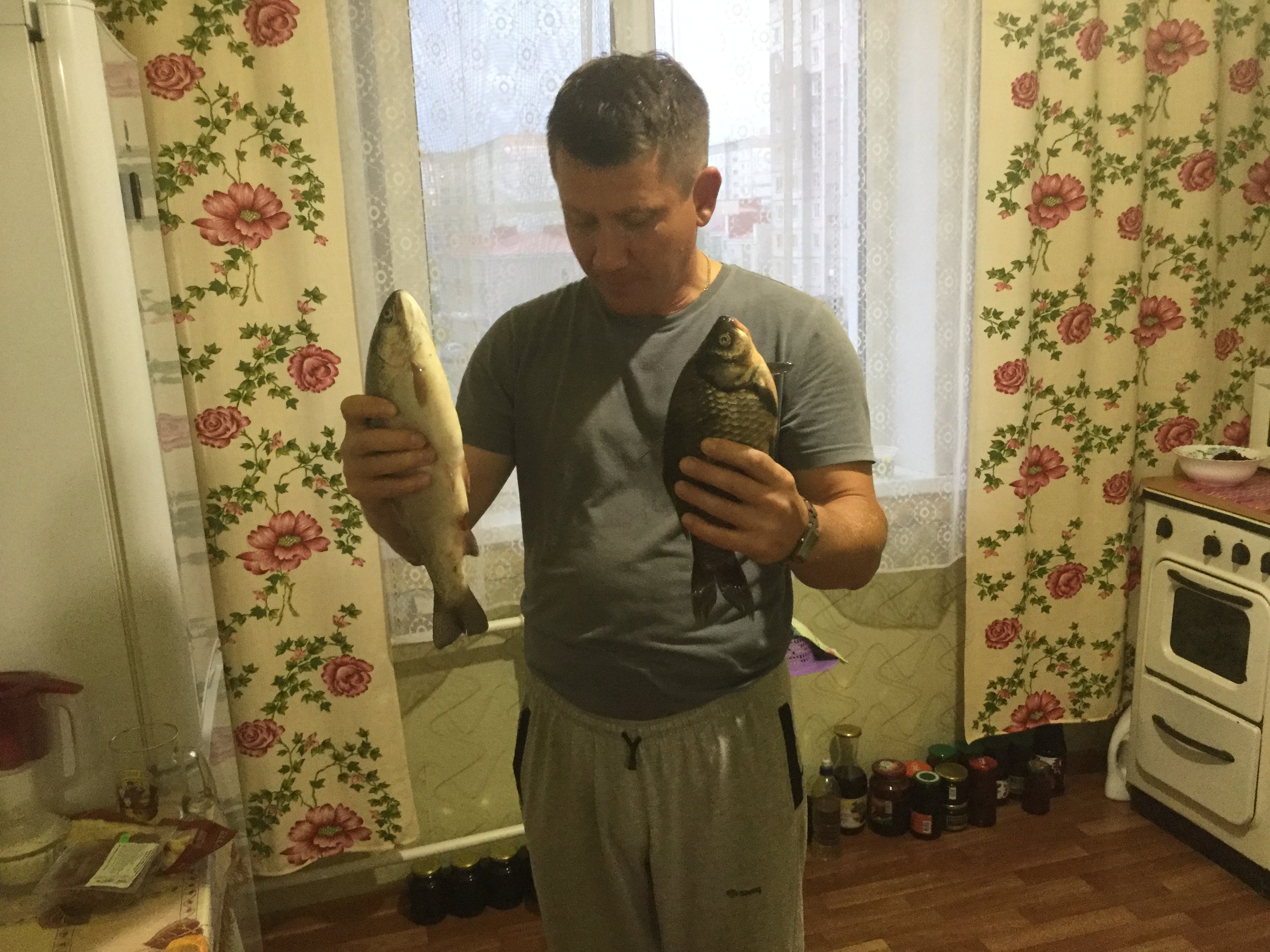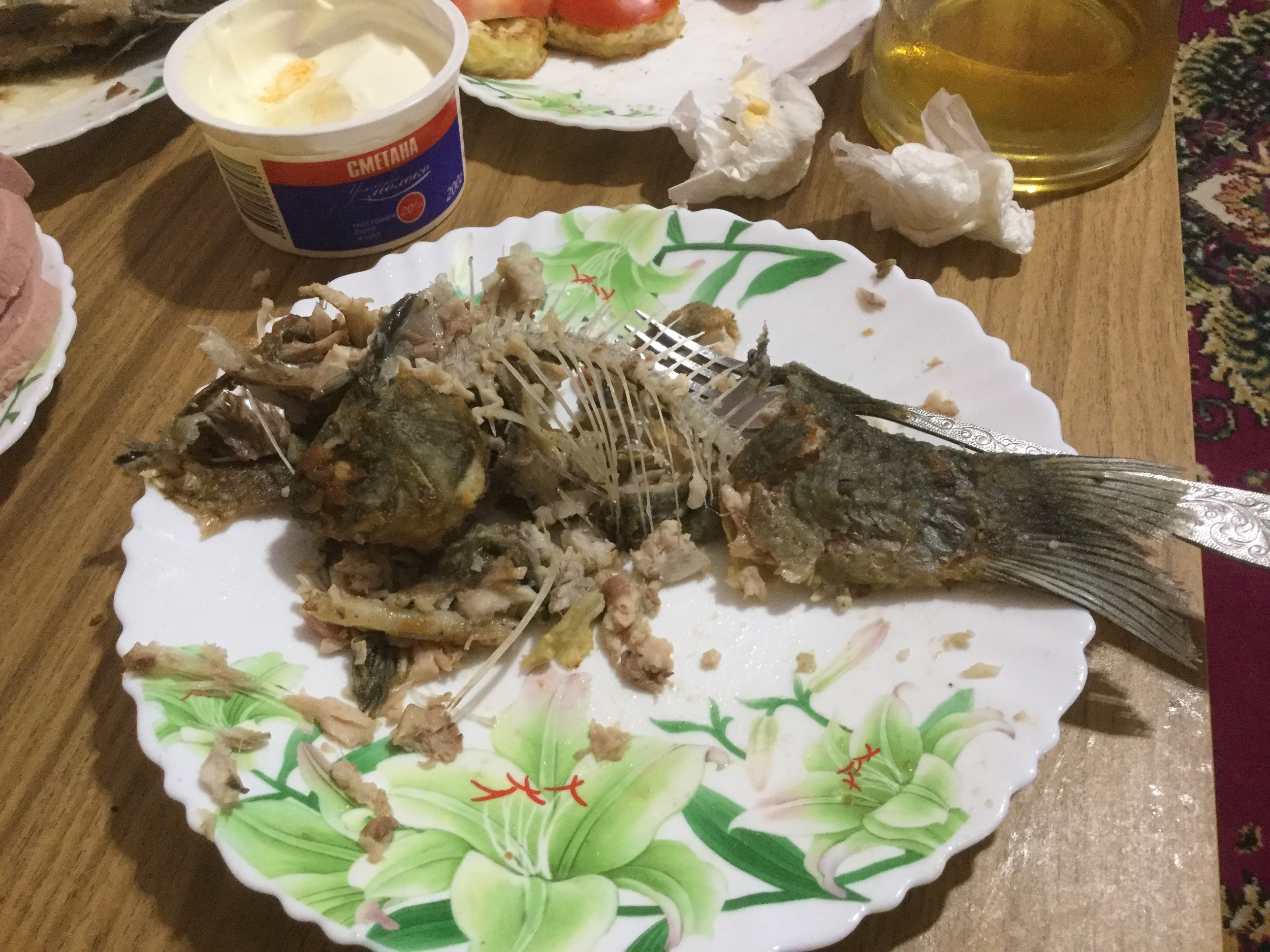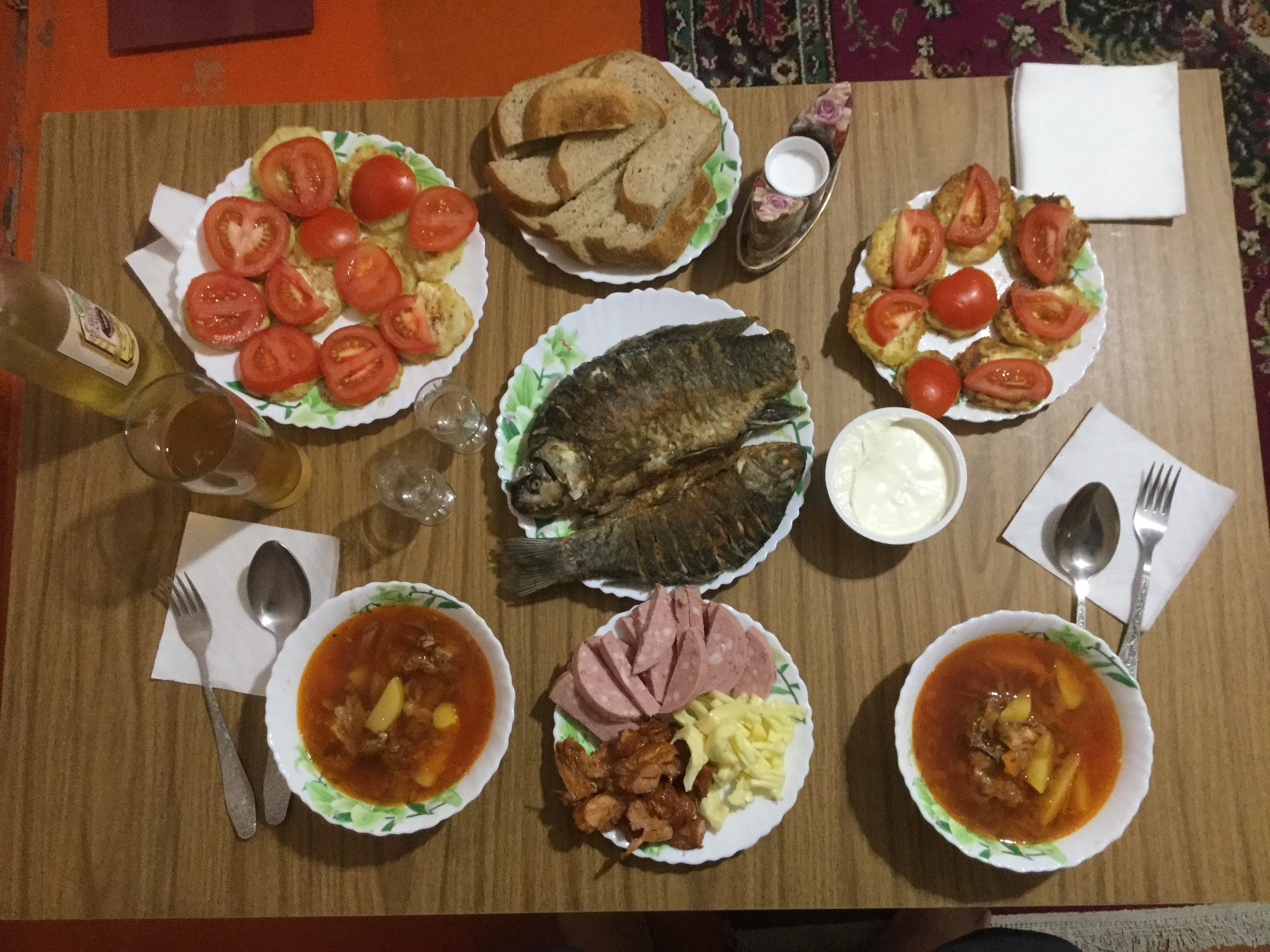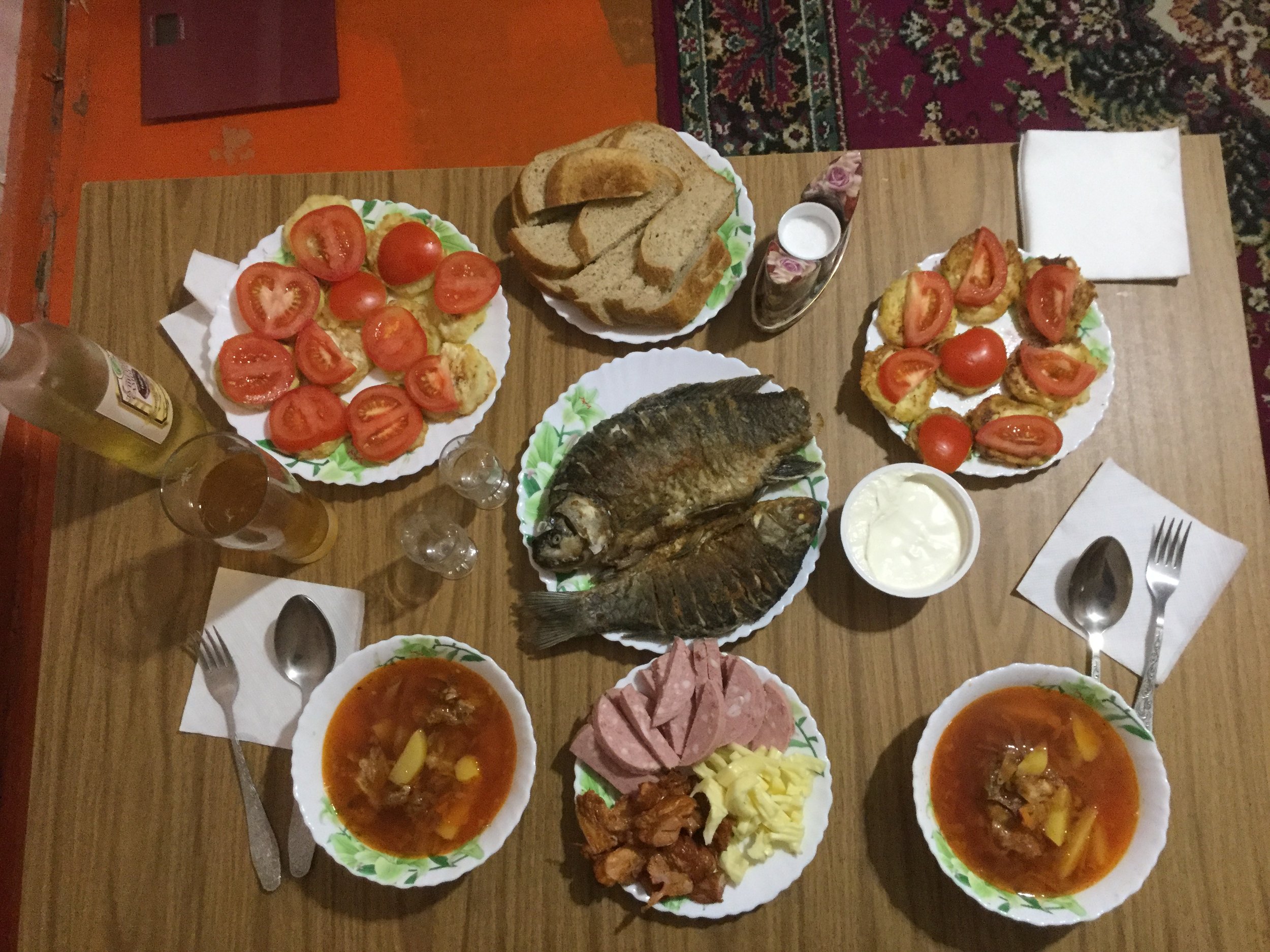 The next day was an early start to meet the next lift Mikail had arranged which took me back to Novosibirsk. Once there had a relaxing 5 hour wait before I met 'Trans Siberian Express" which would take me to Irkutsk. Now Irkutsk is a name I remember from back in the day, when I was the undisputed 'Risk' champion of A company 2RRF!! (If you wanted to take and hold Aisa, you had to be strong in Irkutsk!).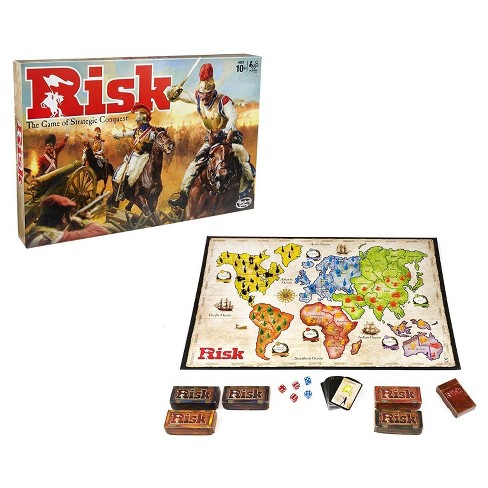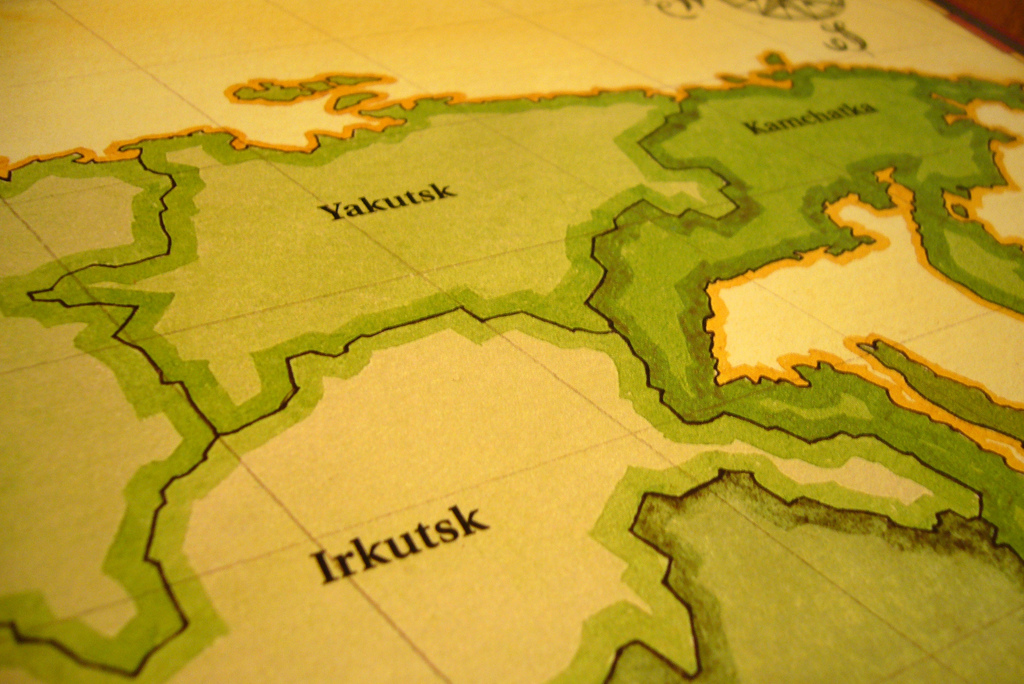 So began a two day train journey. I have taken a number of trains whilst in Russia during the World Cup and you always got a 4 person carriage. On this trip I had booked into the 3rd class sleeping compartment, purely to 'give it a try'. Despite being a long trip it was pleasant and I quite enjoyed the company, as people came and went from the bunks around me. I basically spent 2 days lying down though and was more than happy to get off by the time we arrived. One thing about these trips is that you may spend up to an hour in some stations as you pass through; during this time everyone gets off and wanders the platform buying food and drink etc from the vendors there.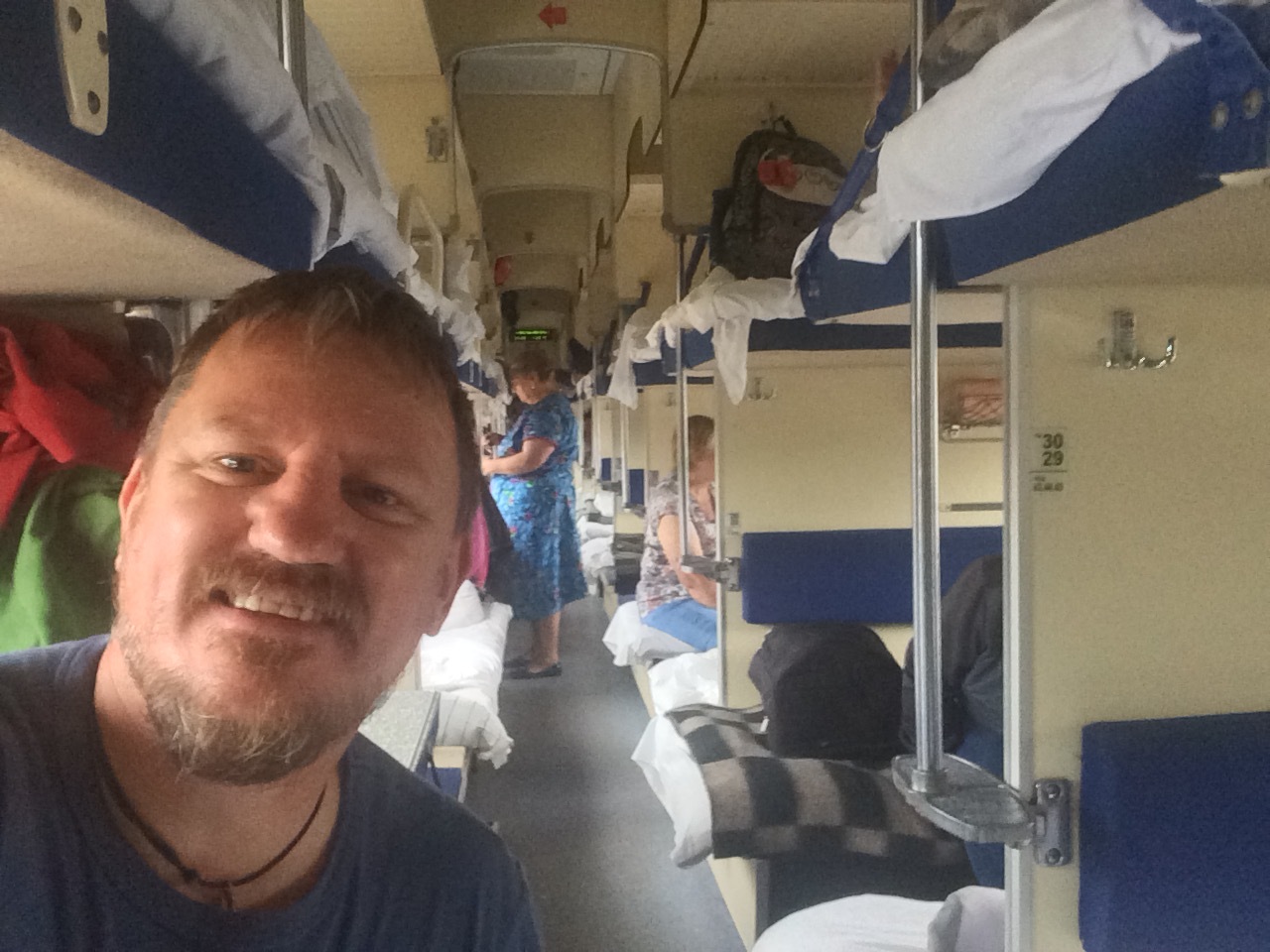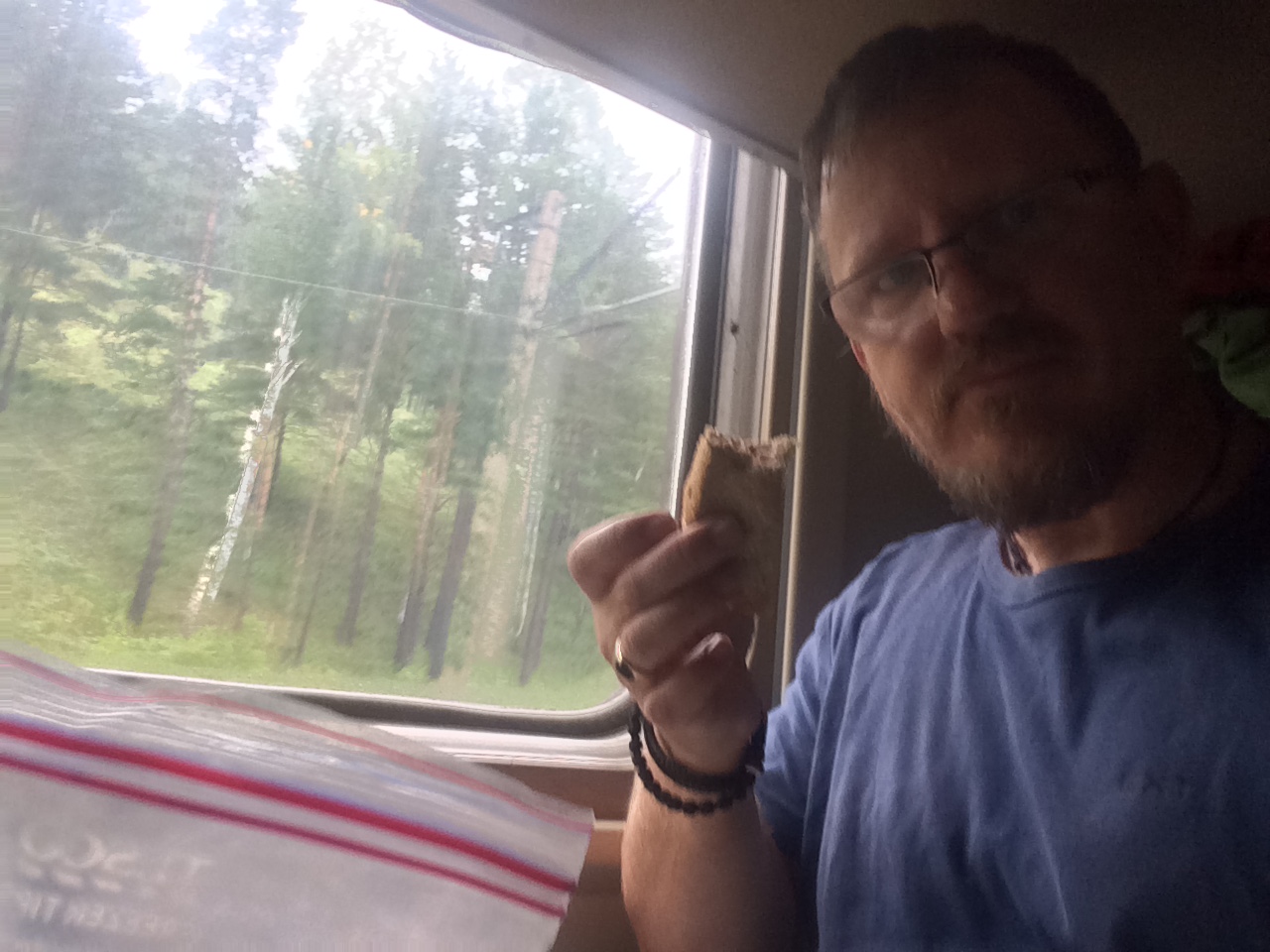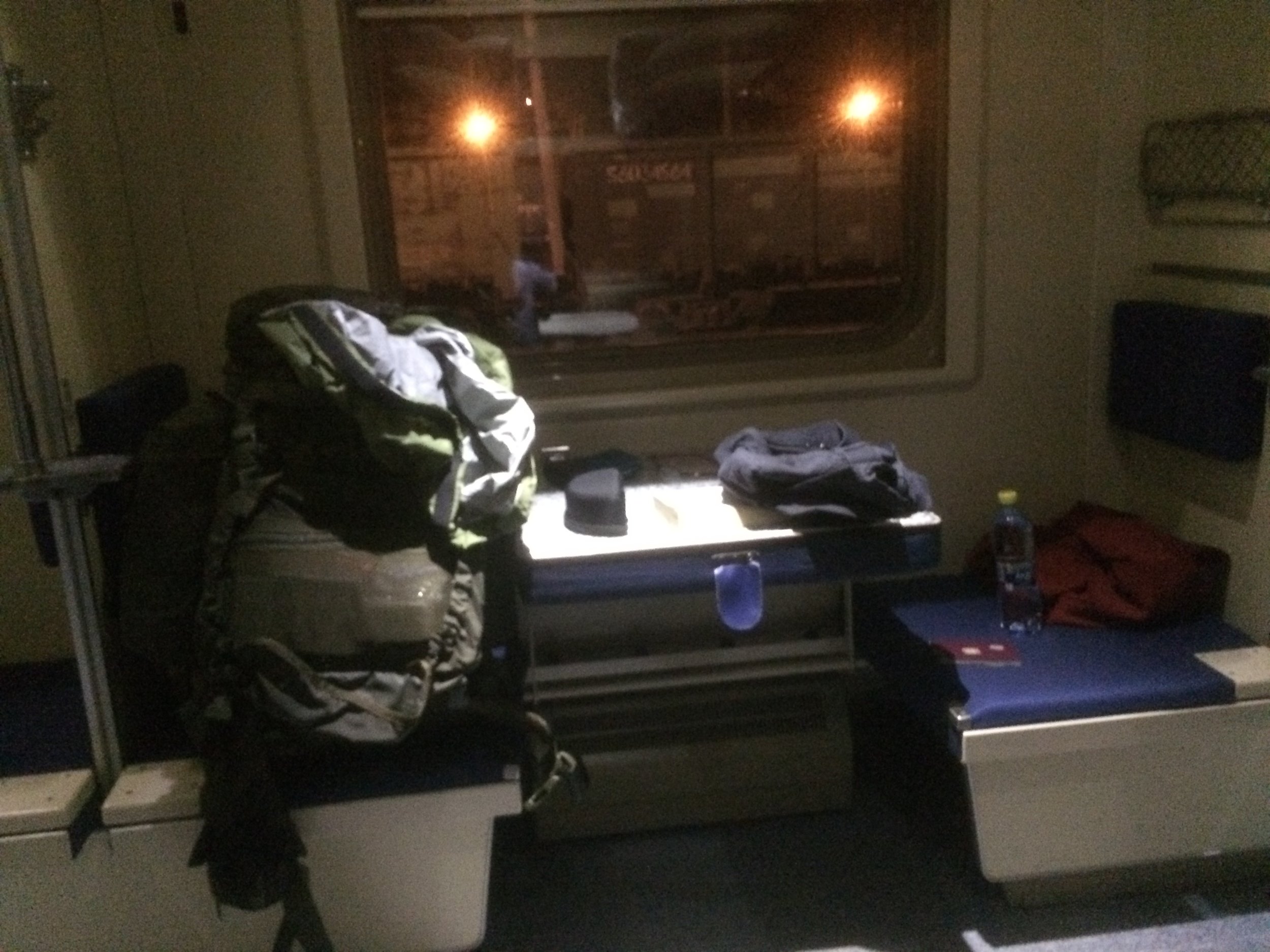 After 2 days I arrived fresh and ready to explore Irkutsk (a bit of a lie there as I was knackered). Luckily enough though, to get me out of my lethargy I had to have a root canal filled, due to a previous filling parting company with my tooth....I have to say though, it was the best dentistry I've ever had, I literally felt nothing.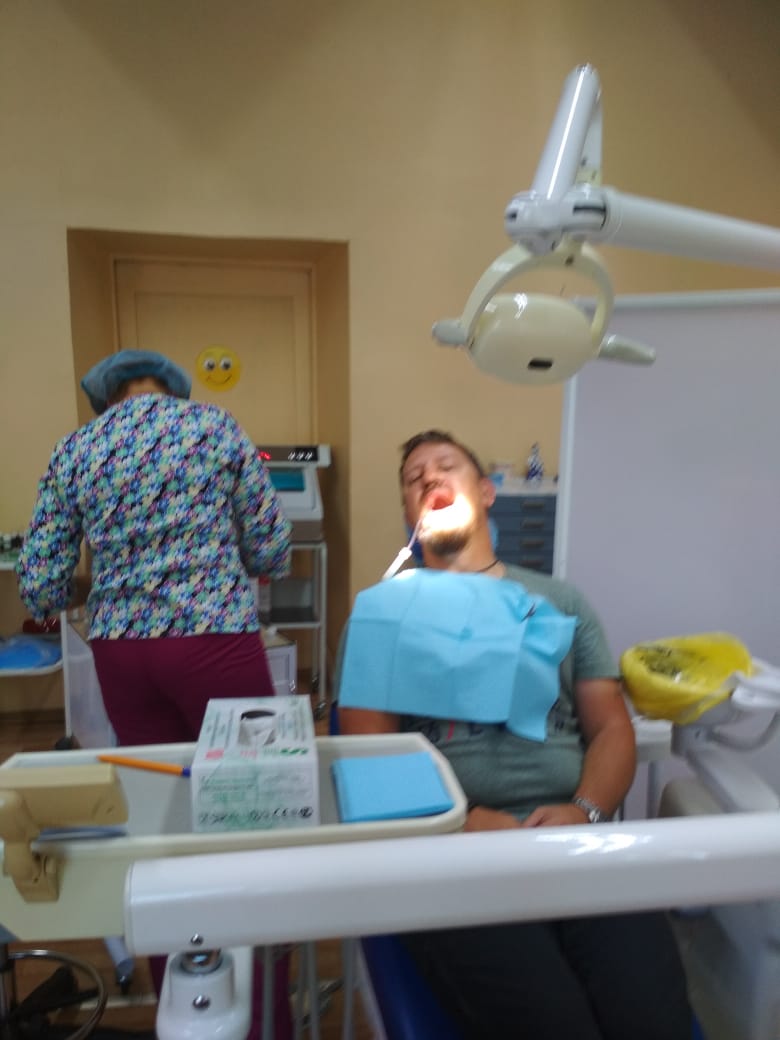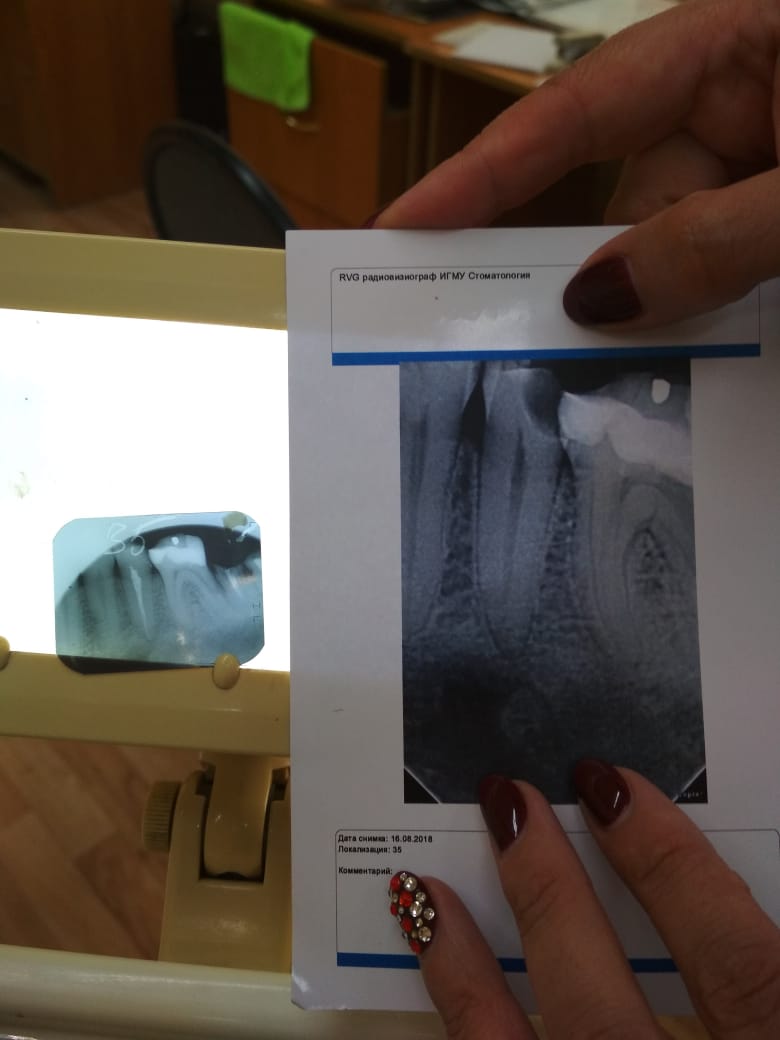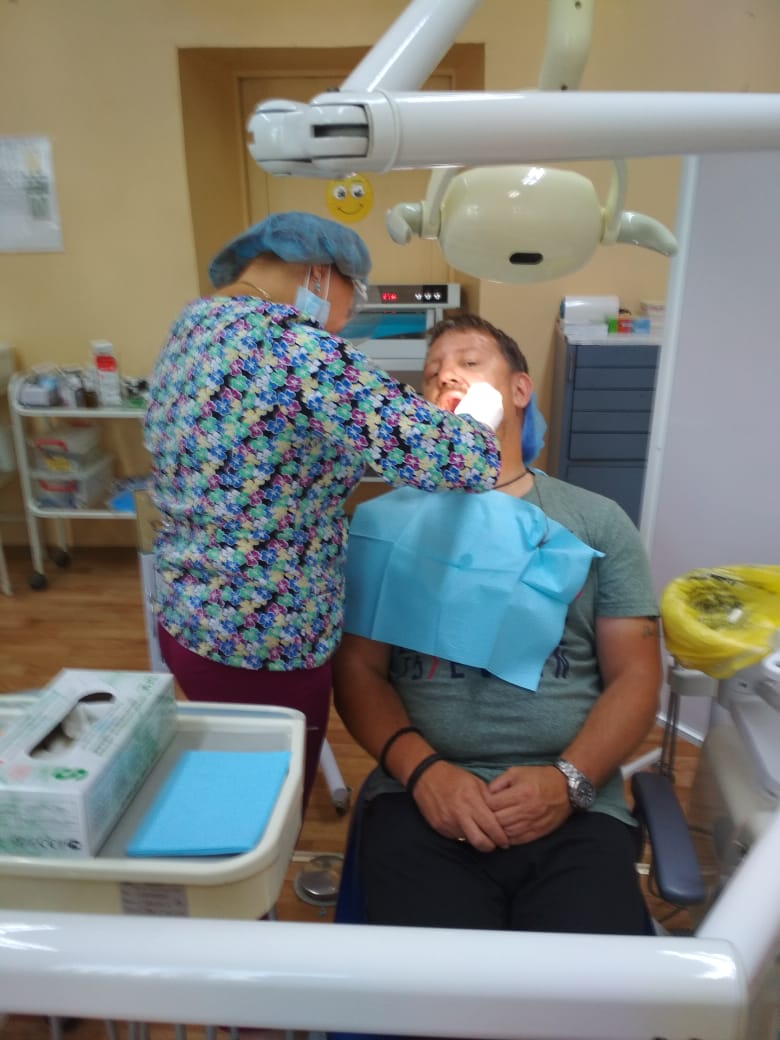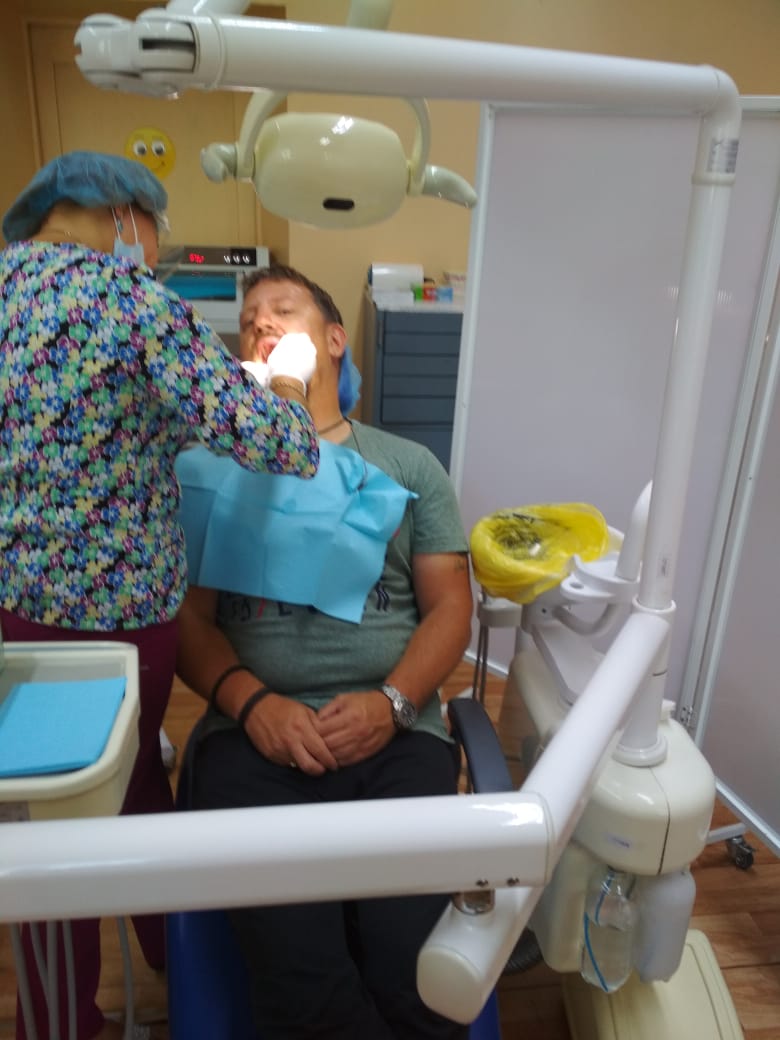 During the time I have been writing this I have received some bad news from home. There is every possibility that my journey will have to be suspended / aborted….Gutted in many ways!

Onwards....? :0(