Day 9 of Zero to Hero.!
Firstly my apologies, I posted this blog a week ago but to the wrong page and to get it back to here has taken a small excercise in physics!!! Not that anyone at all cares! 
Hello one and all and welcome to my life on Koh Tao.

Now I've been here a while and I have settled in I will try and bring you all up to date on what has been occurring!
Soooo, I'm currently on the island of Koh Tao which is situated in the Gulf of Thailand and is approximately due south of Bangkok (please see map right). Tao (I can call it Tao now rather than Koh Tao, as I've been here a while and I am now hip & trendy enough to be able to do so), is the northern most island in a chain of islands which are 'Koh Samui, Phangnan & Tao'. Samui is the southern most island and also the biggest; it is a very popular resort and offers everything that you can expect to experience in Thailand..it's a beautifull place and very popular with tourists.
Phangnan is very famous worldwide for the 'FullMoon and Halfmoon' parties. These take place on the appropriate days each month and it are massive parties that go on all night on the beach and in the jungle (see video below). It's a short boat ride from Samui over to Phangnan and (depending on which boat company you use), another 45 mins to get to Tao.
Koh tao is the smallest of the 3 islands and also the furthest north. It is basically a divers island and for this reason, is why I am here. For those who dont know, my daughter came out to Koh Tao a few years ago with the aim of becoming a diving instructor...and having visited the islaland in order to visit her, I developed a massive pang of jealousy and really wanted to come and do it myself. As I started my trip around the world, I had it in my mind that I would pause here and learn to dive properly and maybe go down the instructor route, but my dads illness made me reconsider the imeadiate future and i decided to do it now rather than a bit later.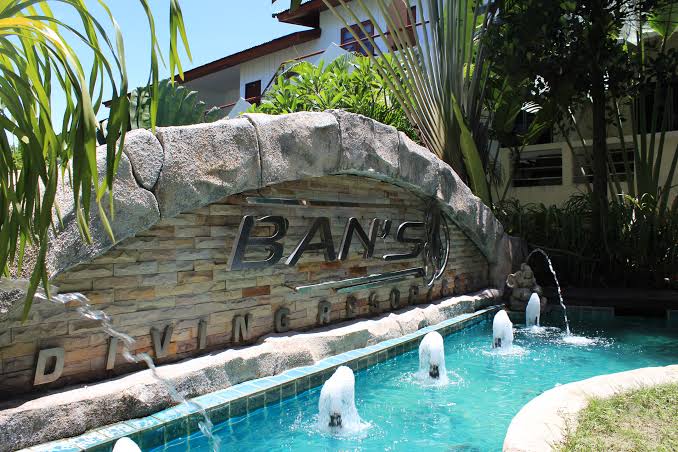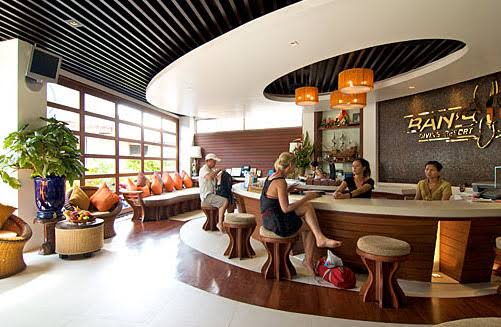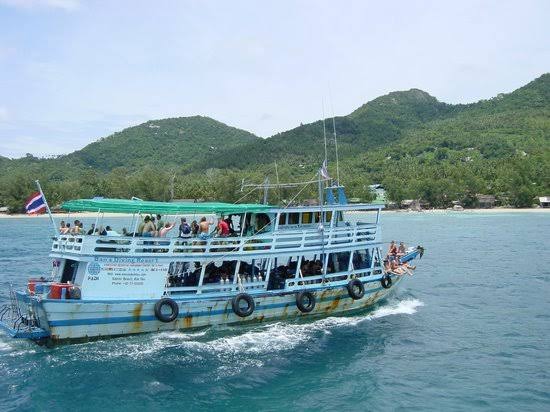 I decided to use the same dive resort as my daughter had, as I knew the setup and one or two of the people who worked here. It is the biggest resort on the island and is called 'Bans'; it produces the most amount of qualified divers per resort, than any other dive school in the world per year. I also sort of knew the guy who runs the 'Dive Master' program for Bans and he is an ex Paratrooper from the UK, so has a similarly warped and twisted mind as I do
So I have started the route towards becoming a diving instructor, but that point is way off in the distance yet and there is a lot to learn and plenty of experience needs to be gained. I am doing the PADI route to gain qualifications, which stands for 'Professional Association of Diving Instructor's' and has a course structure laid out, in order to take you from novice all the way to cape & speedo's wearing super hero, who can dive safely and professionally and impart the knowledge of their marvellousness onto others. The course structure is "Open Water Diver", 'Advanced Open Water' 'Rescue Diver' and in koh tao these are each a 2 1/2 day course (in the UK and some other parts of the world it can take a long time to do one of these course due to weather conditions and open water locations safe enough to take novice divers into...on koh tao the conditions and environment are perfect all year round..hence why its 'Dive Island'). Each of the first two course teaches you the basic skills you need to dive and then builds on them allowing you to dive deeper and safer.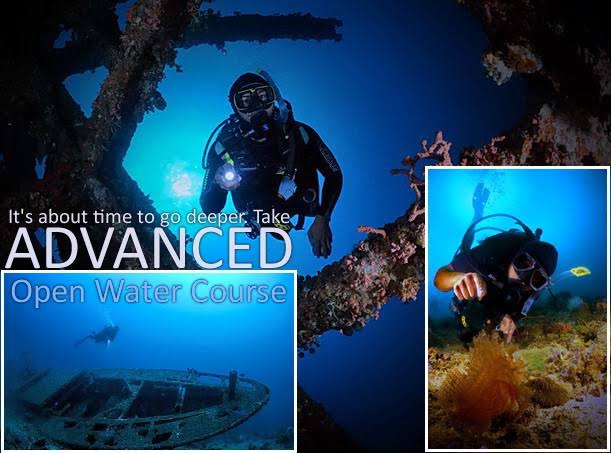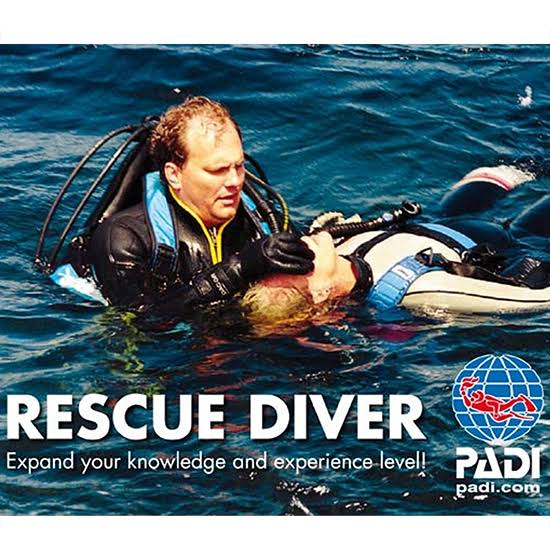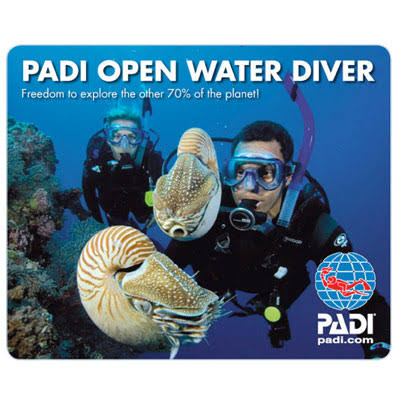 I had completed my Open water and Advance on previous visits to Tao, so I did a skills review (practice my drills and equipment use) in the pool, then a few fun dives and then went into my Rescue divers course, where you learn how to deal with so emergencies that could occur whilst diving. It was a great couple of days and we were busy dealing with casualties on the boat, on the waters surface and under the waves. It helped that with me on the course were 3 guy from Israel who are all ex military and so once again share all of my mental deficiencies and idiosyncrasies! They are Kyle, Jonas and Bar and are all mid twenties and as fit as you like, so I'm constantly walking round sucking my gut in and trying (but failing miserably), not to be in the 'fat at the back club'. However 3 better guys to go through the course with I could not have asked for and we do have some good laughs and share the common bond that exists between squaddies everywhere.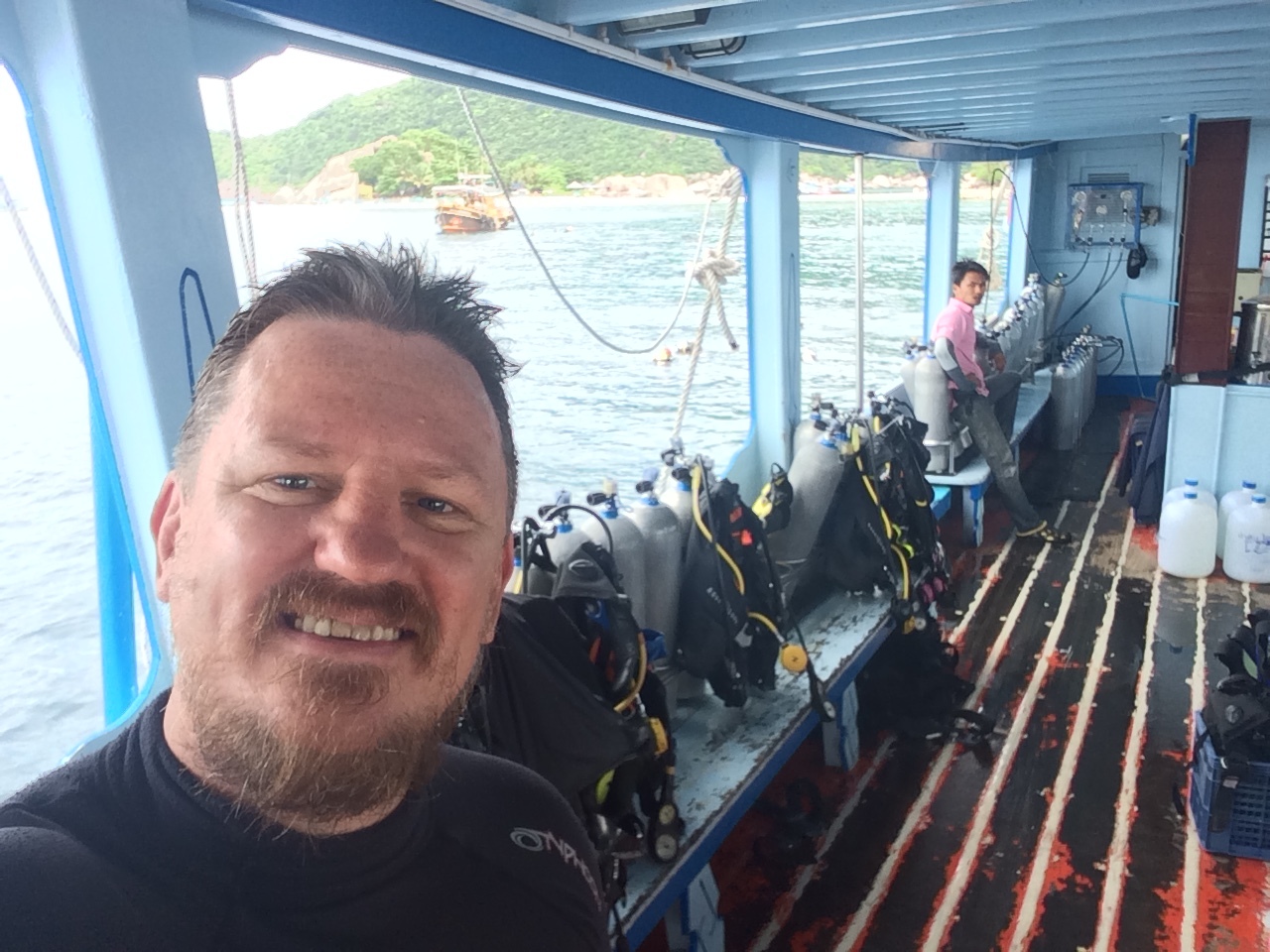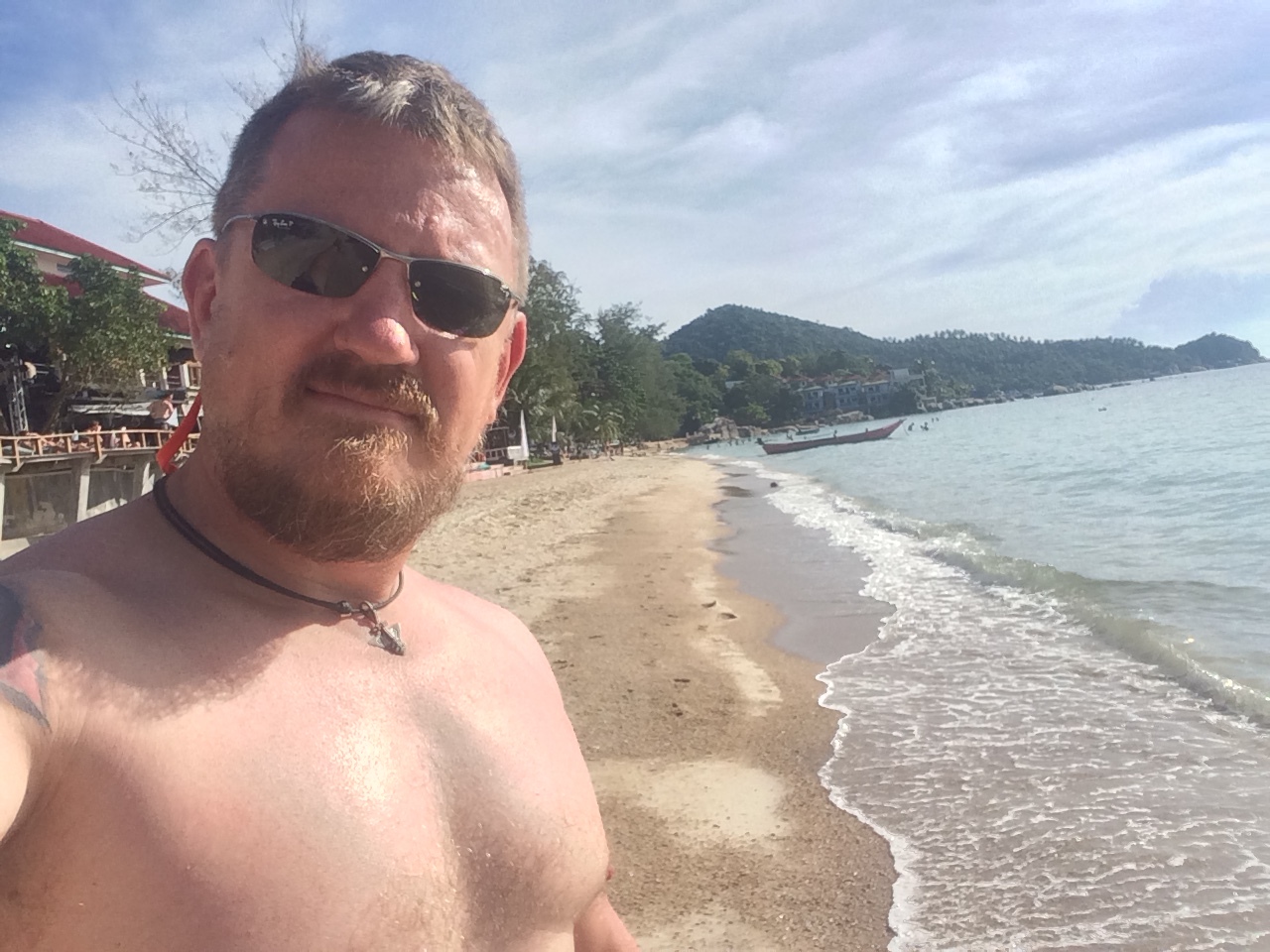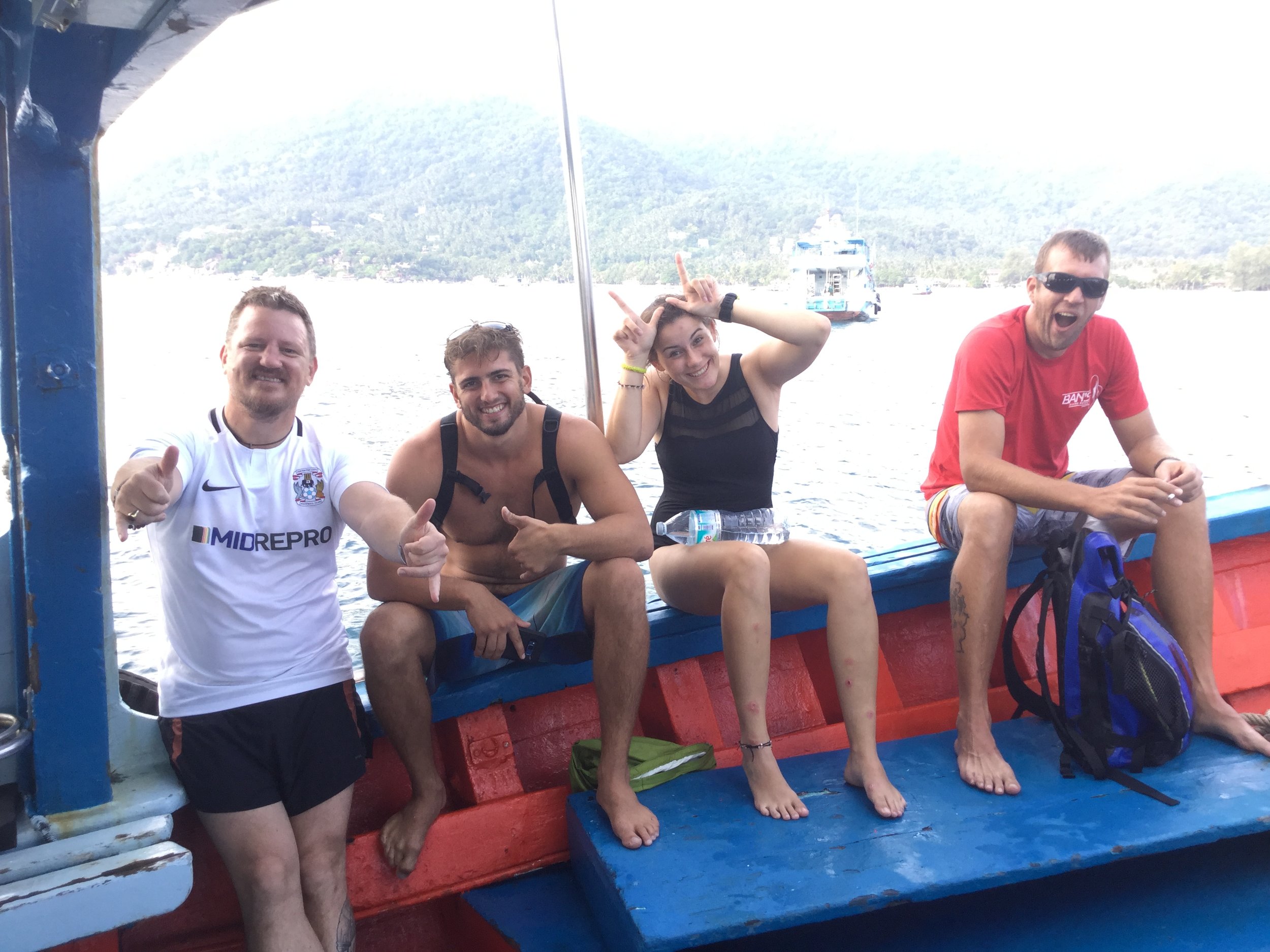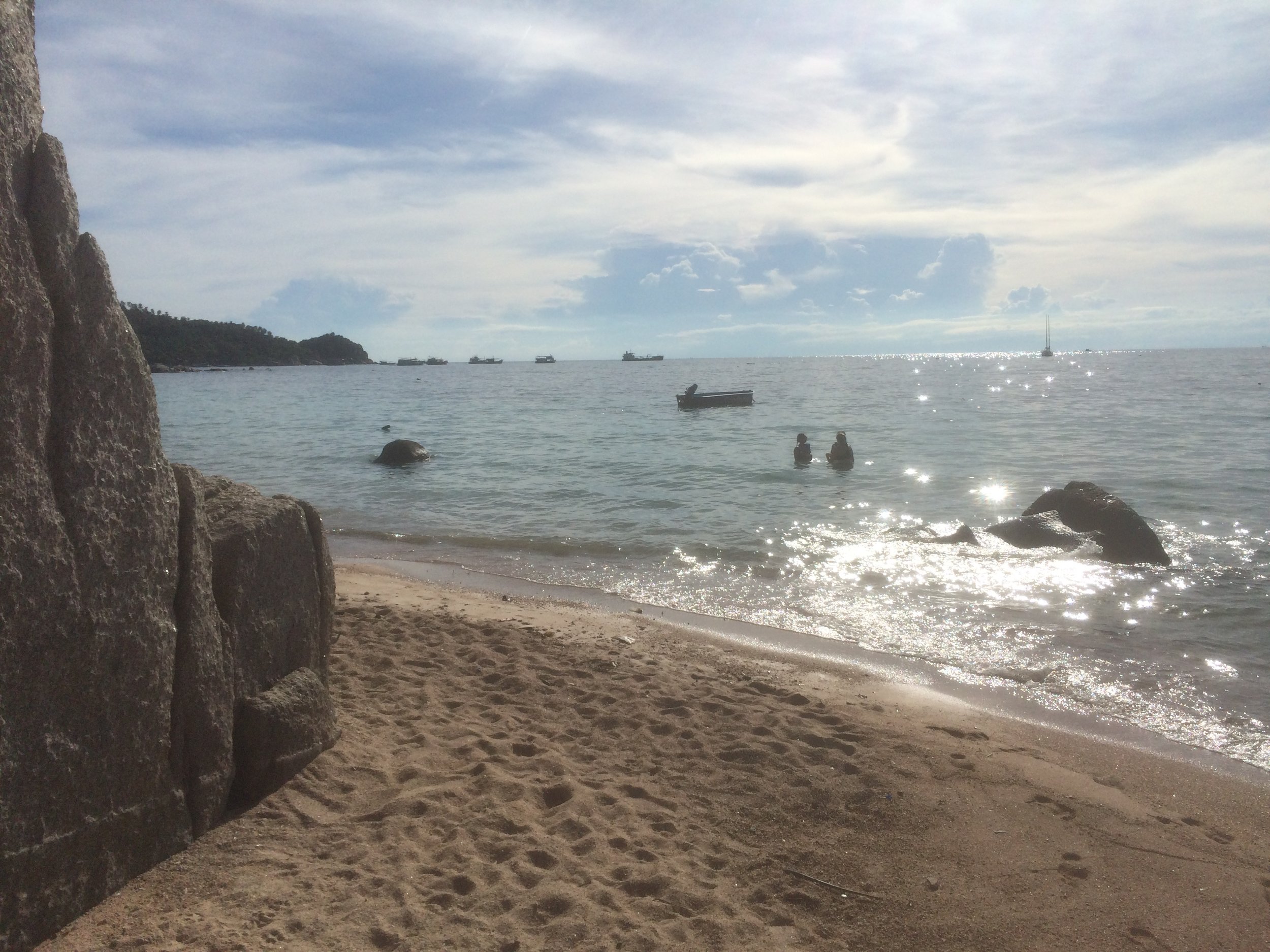 So having completed my rescue course I could now begin the "Dive Master' program, which takes you from a competent but inexperienced diver and turns you into someone who has mastered the art of diving and is beginning to use their skills to help qualified instructors teach people who are at the start of the process.
Life is great, the island is beautiful, I'm relaxed and happy...I am in paradise and have a tank of air strapped to my back...I'm with people who share a passion and have a similar outlook on life. Also Koh tao is part of the migratory route for whale sharks (bloody big 'fisheys') who if your lucky, you may get to see at some of the dive sites around the island....I must be lucky as I saw one within 30 seconds of jumping in the water on my first dive....should have bought a lottery ticket that day!! (See video below)